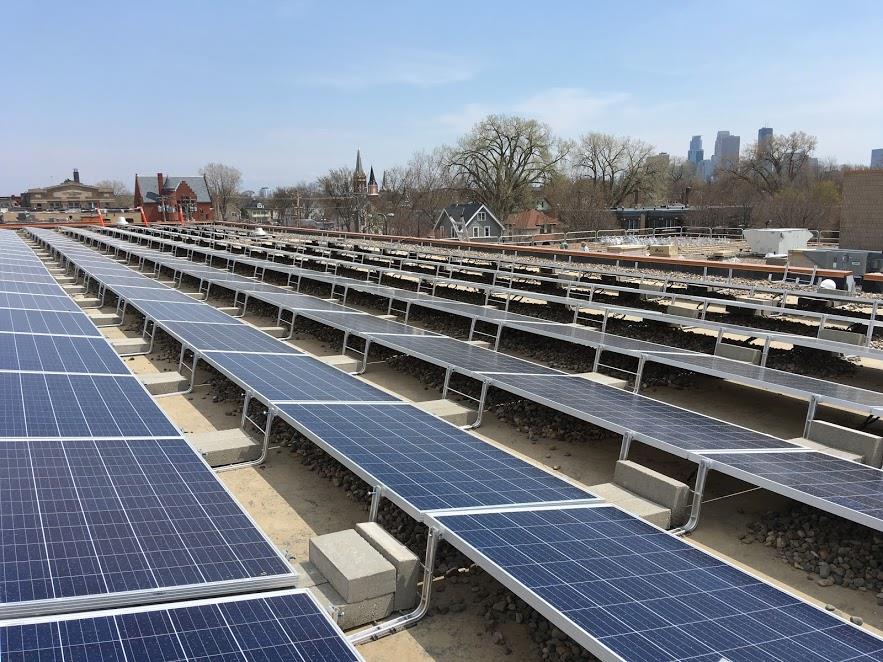 Building Up Community Solar in St. Paul!
Wondering how community-owned solar actually could work in your community? Join us Saturday November 17th from 10-noon at St. Paul's Neighborhood House to find out how you can get involved!
**Doors open at 10am, conversation starting at 10:30am.
Details: Timothy Denherder-Thomas is the General Manager of COOPERATIVE ENERGY FUTURES. He will present on how community owned solar actually is working from a financial and logistical standpoint, how it integrates economic, social and racial justice principles, from inception to installation and beyond, and how the community can support it to democratize ownership of solar through solar on the St. Paul schools (and other large buildings). Still TBD, but Timothy will likely be accompanied by Bob Blake, founder of SOLAR BEAR Solar Installation, who "makes a concerted effort to train and employ those who may find difficulty attaining a job due to factors that may decrease their ability to gain or maintain employment" such as previously incarcerated community members and people of color.
https://cooperativeenergyfutures.com/about/our-team/
https://solarbear.earth/our-team/