Caucus for Climate Training @ Plymouth Congregational Church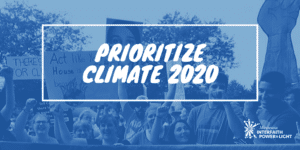 Learn about MNIPL's 2020 roadmap to make climate a top priority for voters, candidates, and lawmakers in 2020–and how you and your faith community can play an important role! We have three big invitations for you to join this year, with the first being Caucus for Climate.
Learn why precinct caucuses (February 25) are an opportunity to start 2020 with a powerful message: climate justice is a top priority for Minnesotans! We need thousands of people, including you, attending your precinct caucus to make sure your party (whichever you belong to!) makes climate a top priority–and inviting others to join. By committing to Caucus for Climate, you will be a "decider" in what's possible!
Bring a friend–see you then!
For questions, please contact Charissa at [email protected] We hope to see you there!
P.S. If this event doesn't work for you, check out MNIPL's event page for other Caucus for Climate trainings held around the state and via webinar. Register for the webinar here.