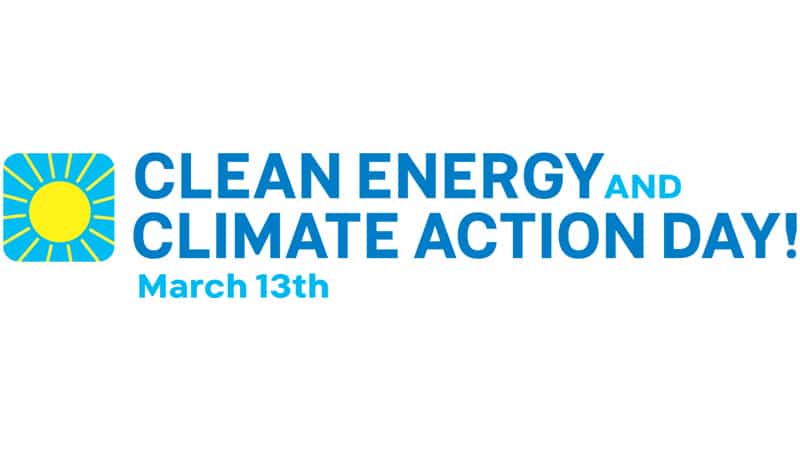 Clean Energy & Climate Action Day
Your voice is critical. The time for action is now.
At the capitol and back home.
Our future isn't something to fear. It can be beautiful! 
Join students, neighbors, families, people of faith – we need everyone, including you!
Engage in opportunities throughout the day to learn, share, meet with legislators and let them know you want action on clean energy and climate change now. Participate in action stations, inter-faith worship, and a rally in the Capitol Rotunda to share your voice.
Gather resources and find allies who will help you amplify your efforts at the capitol and in your community.   Stay for the day or come when you can. Rally in the Capitol Rotunda at 2:00.
Schedule for Wednesday, March 13:
8:00 am   Homebase opens, breakfast treats available
8:30 – 12:00 Advocacy training and issue breakout sessions
12:20 – 12:40 Soil Carbon Cowboys film screening (12 minutes)
All Day Legislator visits throughout the day
2:00 Rally in the Capitol Rotunda
Christ Lutheran Church (across the street from the Minnesota State Capitol) will be home base. 105 University Ave. W.St. Paul
Register at: http://bit.ly/MNEnergyDay
This day is building  on the incredible work of the
100% Campaign · Minnesota Can't Wait · the Clean Energy Business community · and more  Whether you've been before or this will be your first time, we need you!
Join us to be powerful together!