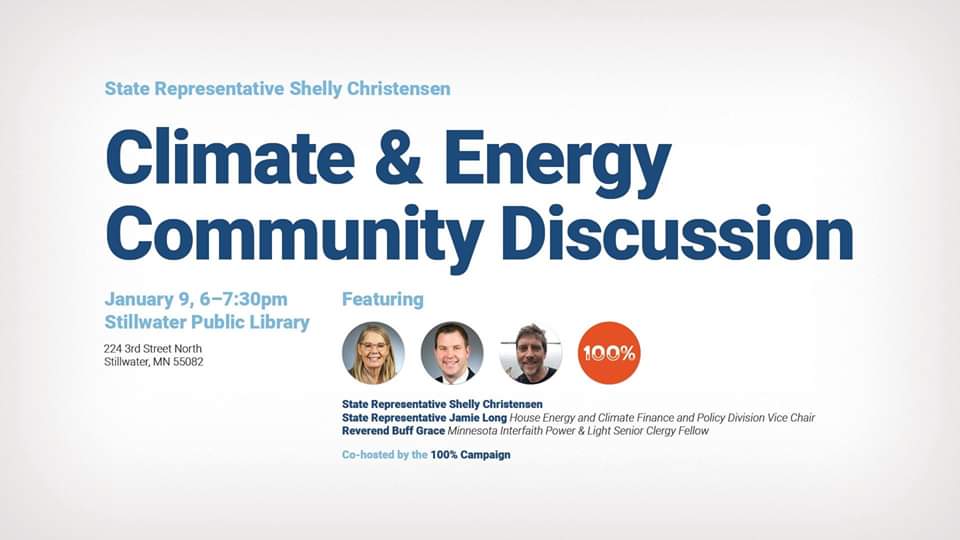 Climate & Energy Community Discussion
Join MNIPL staff member Buff Grace for a Climate & Energy Community Discussion this Thursday, January 9, from 6-7:30pm at the Stillwater Public Library. This is a great way to get informed about solutions to the climate crisis happening in the St. Croix Valley and our region. It is sponsored by Rep. Shelly Christensen and the 100% Campaign.
Buff will be joined on a panel by Rep. Christensen and Rep. Jamie Long, the vice chair of the House Energy and Climate Division, and you can learn more about the new Climate Caucus and the SubCabinet for Climate recently created by Gov. Tim Walz.
MNIPL and many other organizations and individuals are making 2020 a watershed year for climate crisis response.  Come learn how you can join the movement and make a difference.