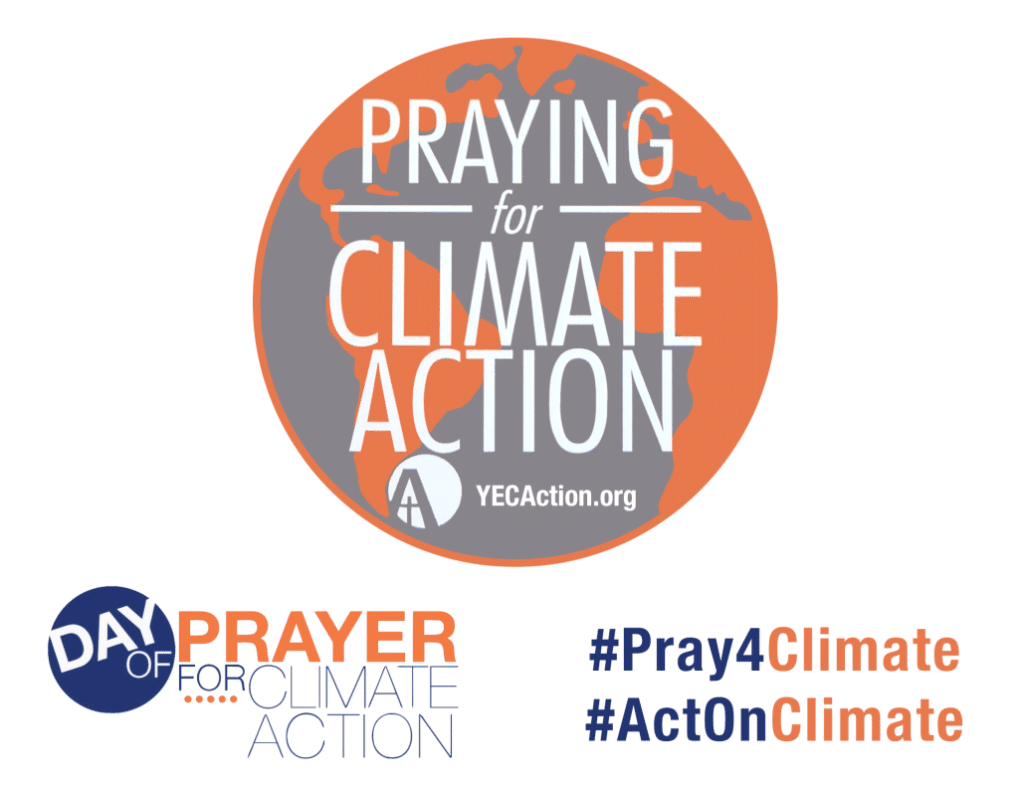 Day of Prayer for Climate Action
Young Evangelicals for Climate Action is hosting a Day of Prayer for Climate Action on Sept. 1st to coincide with both the one-year anniversary of Hurricane Harvey and the Global Day of Prayer for the Care of Creation sponsored by the Catholic and Orthodox churches.
Will you join us in prayer?
We've created a page with all of the resources you will need to host your own Day of Prayer event! These can take several different forms: a gathering at lunch in the break room, a vigil on campus, a prayer service at church, silent personal prayer at one's desk. There's no right way to participate!
May our prayers on Sept. 1st, and always, give us strength to rise up from our knees and go back out into the world for the sake of the world.
More info about the Day of Prayer:
Y.E.C.A. is committed to grounding our action to address climate change in more than mere slogans or protest songs. As young Christians, we believe that the work of protecting God's creation, defending our neighbors' right to a flourishing life, and of safeguarding our own futures will only be effective if it is guided by the power of the Holy Spirit.
Since 2014, we have hosted the biannual Day of Prayer for Climate Action to do just that. To lift up the cause of climate stability to the Creator; to center our hearts on the heart of God; and to remind ourselves and the world that as long as God's power, justice, and peace go ahead of us, then we do not labor in vain.
This year's Day of Prayer marks the one year anniversary of Hurricane Harvey. We center our prayers of lament and repentance on the experiences of those impacted by climate change, in Houston and around the world.