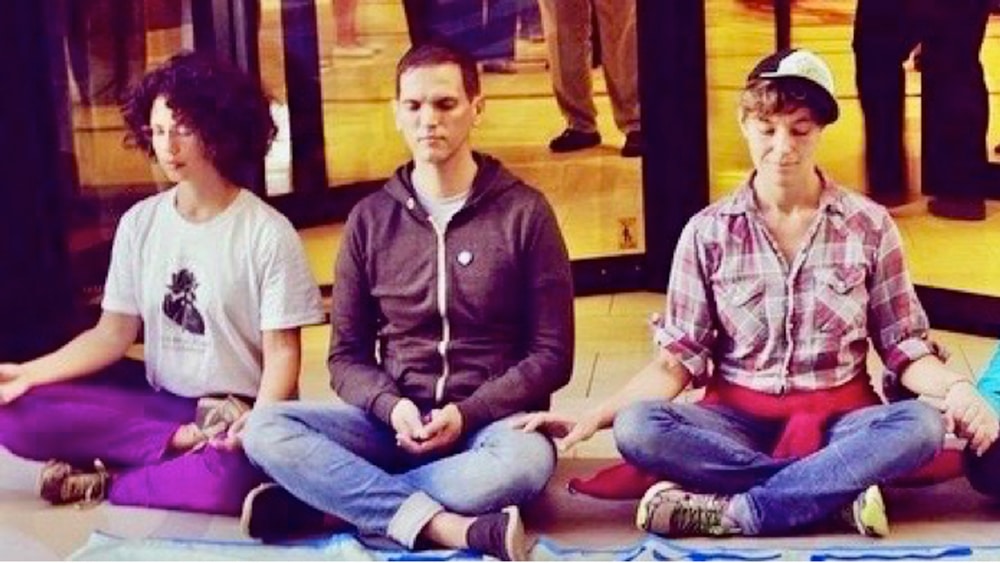 Expanding Mindfulness Skills for Spiritually Grounded Protests
Expanding Mindfulness Skills for Spiritually Grounded Protests
Mindful Direct Action Training – Part 2
Sunday, March 3rd at @ 12:30 – 3:45 PM
Common Ground Meditation Center
2700 E 26th St, Minneapolis, MN
Would you like more practices for staying grounded and present in intense situations as you stand in alliance with others on key issues? Curious about ways to move away from "Us vs Them" towards the recognition that "We're all in this together"?
Due to the enthusiastic response to our first Mindful Direct Action Training, we're offering a deeper exploration focusing on mindful somatic embodiment practice in protest. Join us as we explore ways to apply inner mindful practices to outer world situations. We'll look at how to respond to what triggers us by paying closer attention to our reactions. We'll expand empathy and de-escalation skills. And we'll develop and celebrate our personal visions of an inclusive, harmonious society.
Come whether you have few or many mindfulness skills. We'll help each other develop new ways to be part of the healing of society's wounds.
RSVP HERE:  https://docs.google.com/forms/d/e/1FAIpQLSe73wx-twUEAY4CcCoFDYZETGSeK6IrWlINWKMz68IUGqPkXw/viewform?usp=sf_link
Facilitated by Kaia Svien, meditation instructor, and Ethan Nuss, direct action trainer, from Common Ground, and guest, Tom McSteen, Certified Somatic Coach.