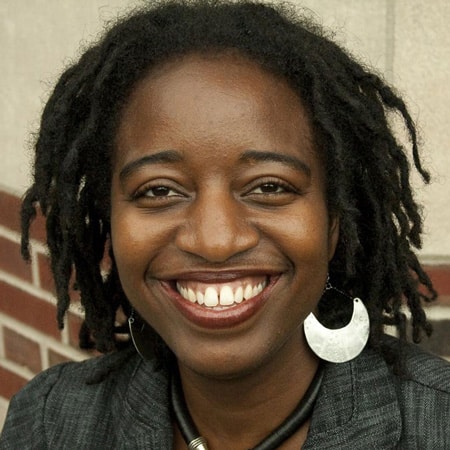 Faith Communities & Young Activists: A Conversation with Rev. Dr. Waltrina Middleton
THE REVEREND DR. WALTRINA N. MIDDLETON has been at the forefront of action in response to the killings at Mother Emmanuel AME Church in Charleston, SC, on the frontlines of faith leader counter protests in Charlottesville, VA, and the founding leader of Cleveland Action—a community-based organization involved in the aftermath of the murder of 12-year-old Tamir Rice. She has served as organizer with Diaspora Dialogues, Associate Dean of the Howard University Andrew Rankin Memorial Chapel, and National Minister for Youth Advocacy and Leadership Formation of the United Church of Christ. Rev. Middleton is a passionate preacher who holds fast to the principles of Ubuntu, which declares, "I am because we are. We are because God is."
Please join us for a conversation about the ways activism has evolved in the United States and what this means for faith communities. Dr. Middleton will share from her experience as an activist and faith leader in racial justice work during the present decade. All are welcome, particularly those engaged at the intersection of faith and activism.
Please register here. Capacity limited to the first 60 people.
A Facebook event will be created in early January.  Please share the registration link and Facebook event widely to your networks.  Rev. Dr. Middleton is a remarkable leader and activist, traveling to Minneapolis from South Carolina, and we want to make sure folks don't miss out on this opportunity.  Please email Julia Hobart with any questions.