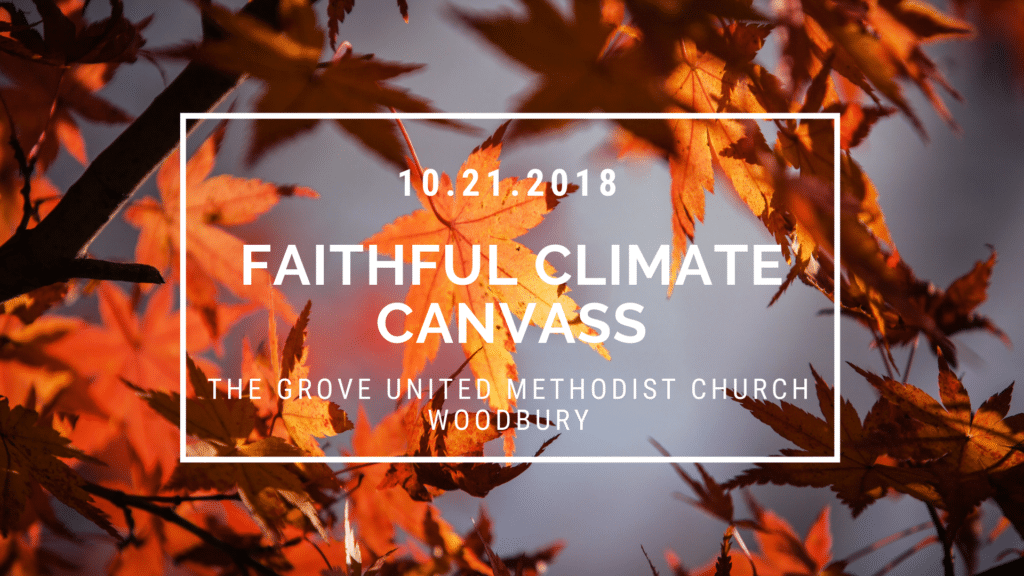 Faithful Climate Canvass: Woodbury
As we learn about the challenges facing humanity and how these challenges are tied to the health of our Planet, it becomes incumbent on us to work for the healing of Earth. And for people of faith, it is especially urgent, and part of our faith, to be involved in this work.
At the heart of this work is the formation and implementation of large-scale policies that improve the way we treat our air, water, and soil. Therefore, it is our calling and mission as people of faith to be involved in the political process. This is not partisan political work; together we'll collaborate for the the benefit of planetary health.
Join us for a Climate Canvass!
Help us empower our neighbors to vote with their values this election season! No previous experience necessary. At each canvassing event, volunteers will gather at a hub faith community where Taylor or another experienced door-knocker will lead a brief training before sending volunteers (in pairs) to hit the pavement. If you have questions or if your faith community is interested in hosting a non-partisan climate justice canvas, contact [email protected]