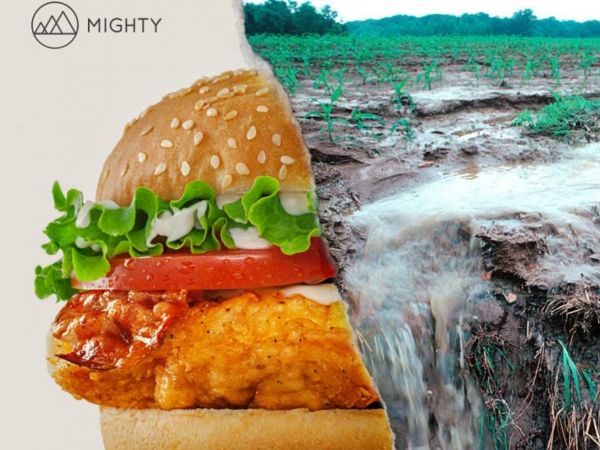 Minneapolis Clean Water Rally!
When: Thursday, November 15th at 12pm
Where: Whole Foods Downtown (222 Hennepin Ave)
Who: Small business owners, concerned citizens, students, environmentalists, and you! Local speakers TBD
With Thanksgiving on the way, there will be countless events focused entirely on food and other seasonal treats. Before we give thanks, we are thinking critically about where this food comes from, how it's produced, and how it impacts our health and environment. Together we can radically transform our food system for a more sustainable future.
Mighty Earth's McWholeFoods Campaign has been working this fall to get Whole Foods to clean up water pollution in their supply chain, since they currently have no sustainability standards for their meat! Because industrial meat production is the leading cause of water pollution in the U.S., we're calling on Whole Foods to step up. Here in Minnesota, we have the privilege and responsibility of being home to the headwaters of the Mississippi River, along with countless other bodies of water. These rivers and lakes are central to our state identity, our health, and our future, so we need to hold large corporations accountable for their poor stewardship of our natural resources.
We can live in a world with both clean water and sustainably grown food. A few simple practices can dramatically reduce pollution and improve soil health: decreasing fertilizer use, diversifying crops, and managing manure responsibly. If we can get large companies like Whole Foods to call on their suppliers like Cargill to commit to sustainable practices, the entire meat and feed industry will change for the better. Join us at the Minneapolis Clean Water Rally to learn more! The more people we have, the stronger a message we can send, so bring your friends!