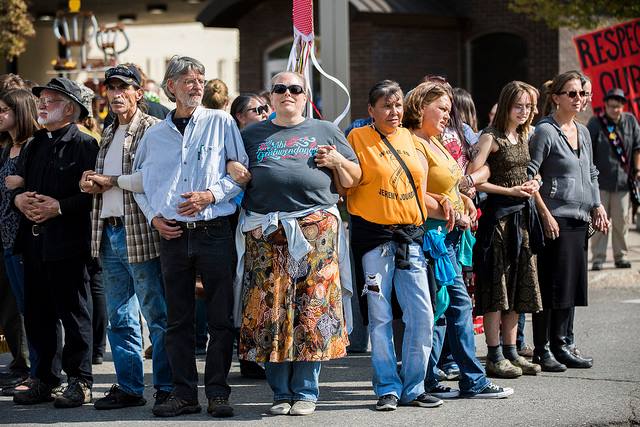 Minnesota Neighbors Protecting Minnesota Waters
This is an opportunity for all of us who oppose Enbridge Line 3 to let Minnesota leaders know our waters need protection, this issue isn't over, and we aren't going away.
Many people from diverse backgrounds held a direct action in Bemidji opposing Enbridge Line 3 in late August. Some 26 people – indigenous and non-indigenous, local and others from around the state – were charged with disorderly conduct. Now, many of them have a court appearance Nov. 2.
At 11 am – we'll gather at the Folk School for updates on the fight to stop Line 3 and a meal. Then we'll walk together to the Courthouse for a Line 3 press conference. After the 2 p.m. court appearances, we'll return to the Folk School.
All are welcome at this event! Please join to show solidarity for stopping Line 3.
Join and share the Facebook event. 
photo credit: Jaida Grey Eagle and Hannah Smith