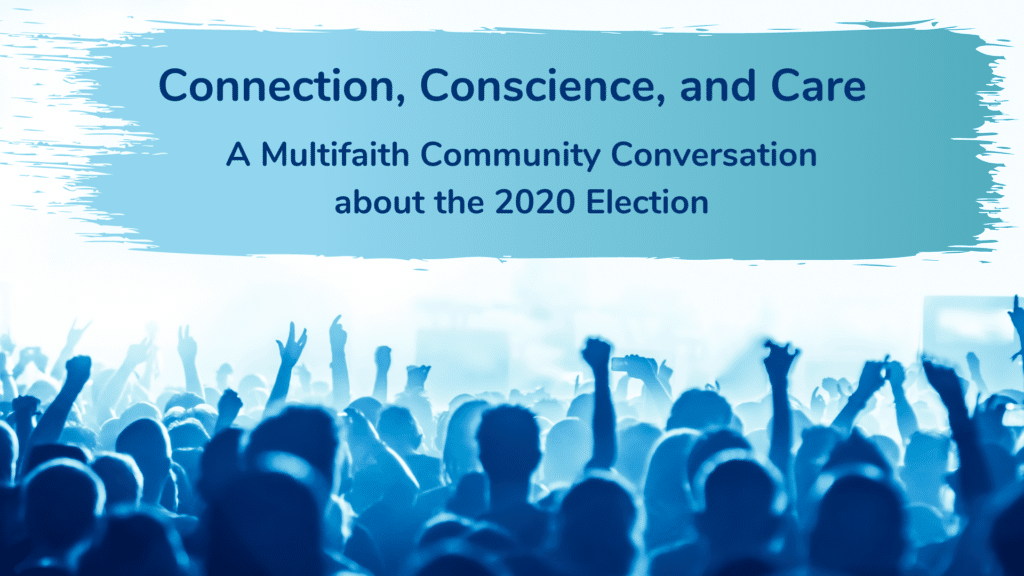 Multifaith Conversation about the 2020 Election
What: How to respond to this moment in the election cycle by grounding in our deepest values and care for one another.
When: Monday, October 5, 2020, from 7:00-8:30 pm on Zoom
Why this matters: As people of faith and spiritual practice, we know that in times of uncertainty, we draw strength and nourishment from our traditions and practices. This election is about more than a candidate. It's about our relationship to democracy and community. It's about co-creating a healthy and sustainable planet, ending white supremacy, and ensuring free and fair elections.
What to expect: An amazing multiracial, multifaith panel featuring:
Dr. Tamara Gray, Senior Fellow, Yaqeen Institute for Islamic Studies
Pamela Ayo Yetunde, J.D., Th.D., Co-founder Center for the Heart
Joan Howe-Pullis, Director of Justice Ministries, Pax Christi Catholic Community
Liz Loeb, Associate Director, Minnesota Interfaith Power & Light; member of Shir Tikvah synagogue
Dr. Gary F. Green, Jr., Associate Professor of Social Transformation, United Theological Seminary of the Twin Cities
Moderator: Rev. Christian Briones, Associate Minister, Mayflower Church
Panelists will offer a short set of reflections on how our different traditions of practice teach us to respond when core values of justice and shared liberation are at stake. We will then break into small groups that will foster deeper learning and support. We'll come back together at the end for questions and leave with words of action and possibility.
What we hope you'll take away: A sense of real connection, fortitude for taking action, and concrete tools for navigating challenging conversations with compassion and hope. More than anything, we want you to leave feeling a little less scared, a little less uncertain, and a little less alone.
Register at https://forms.gle/1CuczWzzx6SBfLJU6. You'll receive a Zoom link upon registration.
This event is a cooperative effort to reconnect and empower us all in the midst of an election season — one that will shape the substance of this country for years to come. Your voices are welcome and necessary!
Hosted by Minnesota Interfaith Power & Light; The Center for Sustainable Justice; Kaleo Center for Faith, Justice & Social Transformation; and United Theological Seminary of the Twin Cities.
---
We have also created a Multifaith Debate Reflection Guide to help us prepare for all the upcoming Presidential and Vice Presidential debates. We hope you will browse this guide and use it in ways that are meaningful to you. Download the PDF and share it with your friends and community.