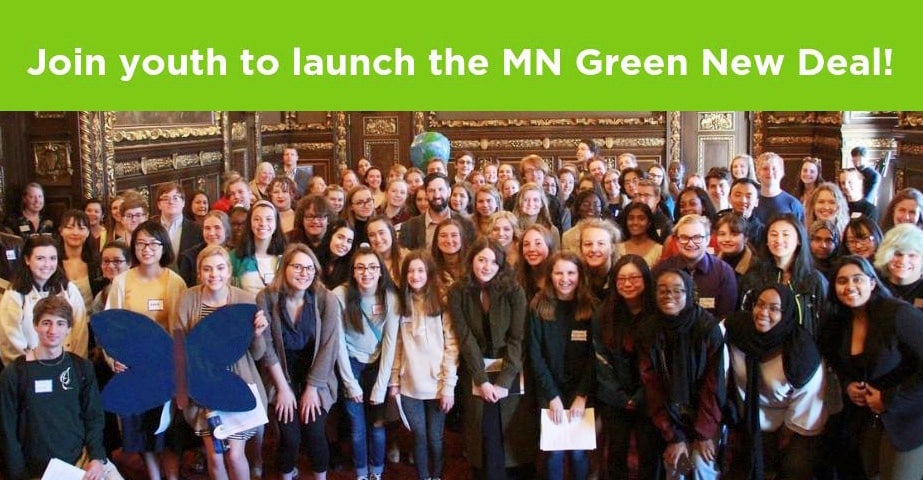 Our Future, Our Right: Launch the MN Green New Deal w MN Youth
Join youth of Minnesota as we introduce a Minnesota Green New Deal bill to address the urgency and scale of the climate crisis by: eliminating greenhouse gas emissions by 2030, investing in communities on the frontlines of poverty and pollution, and building a more sustainable economy with thousands of green new jobs.
On January 31st at 3:30pm, we will stand in the balcony of the House of Representatives as Representative Frank Hornstein announces our bill on the House floor, rally outside of the House and share young people's climate stories from all over MN, and finally confront and deliver messages to key legislators as they exit the floor session, asking them to support the MN Green New Deal.
Now, more than ever, we must take action. Although non-voting youth are 25% of the population, we are 100% of the future, and we NEED our voices to be taken seriously. Join us as we make unprecedented strides towards a livable, safe, world for us all.