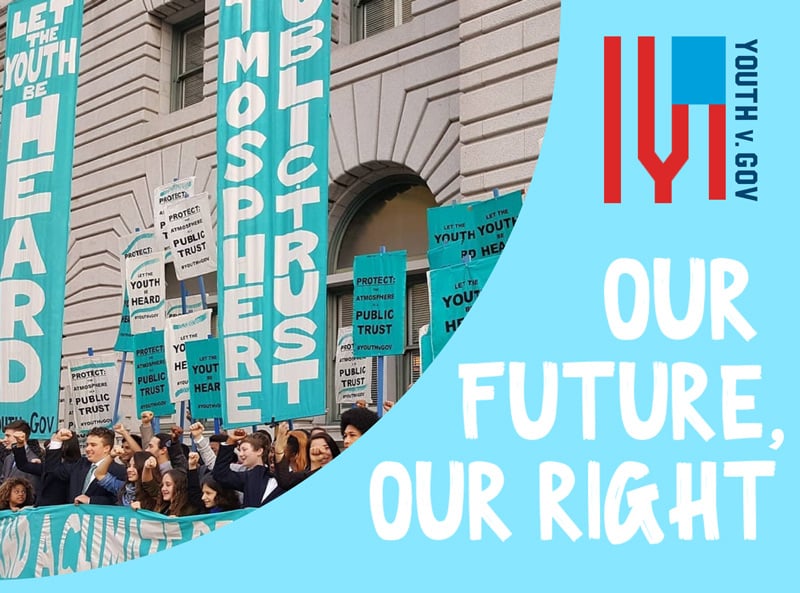 Our Future, Our Right: March with MN Youth for a Fossil Free Future
Join MNIPL on Sunday, October 28 to march with youth to demand a fossil-free future! Visit the Facebook event here.
On October 29, 2018, twenty-one young plaintiffs are bringing the US federal government to court, stating that: "Our government has known about the dangers of climate change for more than fifty years. Despite that knowledge, the United States has continued to pursue reckless and dangerous fossil fuel development, harming the health of our communities and threatening our futures. We want a federal Climate Recovery Plan that is in line with both the best available science and climate justice."
Young people across the country are standing with them — including here in Minnesota. Join youth leaders at the Minnesota Federal Courthouse on the eve of the trial, Sunday Oct 28, for a rally and march from there to the Capitol from 1-4pm.
Our national and state government is not doing enough to address the climate crisis, so it's up to us to do something NOW before it's too late. We are the generation that will be affected the most by climate change and we want to ensure that we can ALL have safe and healthy futures. In Minnesota, young people are already fighting the Line 3 tar sands pipeline, petitioning the Pollution Control Agency to regulate greenhouse gasses, creating a climate resolution to be introduced to the State, and leading climate justice work in diverse communities. We are united in our belief that Minnesota needs to do everything in its power to stop fossil fuels now and further a climate justice economy. We are Minnesota youth, and to show our support for #YouthVGov, we are rallying on October 28 at the MN Federal Courthouse.
We invite people of all ages to stand with the young leaders of the Youth Climate Interveners, Minnesota Can't Wait, iMatter, the Sunrise Movement, YEA! MN, Minnesota Interfaith Power and Light, and more as we rally in solidarity with the youth suing Trump for not taking action on climate change in the #TrialoftheCentury. For more information, visit www.youthvgov.org.