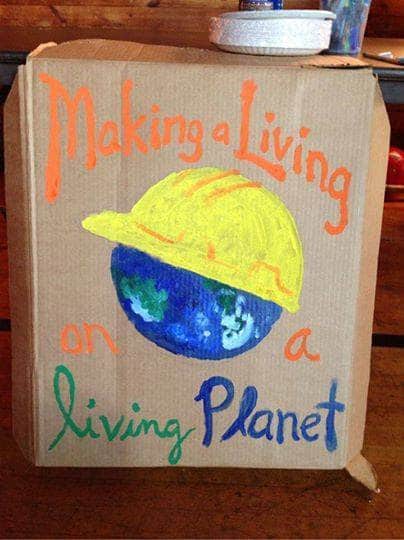 The Labor Movement and Environmentalism
The East Side Freedom Library and the Labor Education Service of the University of Minnesota invite you to a discussion of The Labor Movement and Environmentalism. This is the second in our series of monthly discussions about "Labor and Social Movements." In this historical period when the labor movement faces serious challenges from employers and the government, it is critical that its organizations and members build relationships with other movements for economic and social justice. Yet, this is not always easy to do.
Join us as a panel of activists from the labor movement and the environmental movement help us to consider how we can work towards sustainable economic development, workplace justice and climate justice. Panelists will include State Representative-elect Anne Claflin, who is also a leader in the Minnesota Association of Professional Employees (MAPE), Bree Halvorsen of the Blue Green Alliance, Cecelia Martinez of the Center for Earth, Energy, and Democracy, Robert Blake,  Solar Outreach Coordinator with Minnesota Interfaith Power and Light, Mysti Babineau, Climate Justice Organizer for MN350, Nazir Khan, People's Climate Movement – Minnesota, and Dustin Loosbrock of Operating Engineers Local 49. Please bring your questions and your concerns.
Free and open to all
East Side Freedom Library, 1105 Greenbrier St., St. Paul
[email protected]org and 651-230-3294