Raise Your Voice to Stop Line 3 Pipeline
The Line 3 Expansion is a massive tar sands oil pipeline under construction through the heart of Northern Minnesota. If completed, it would cross a hundred waterways in Minnesota alone, including the headwaters of the Mississippi River. It would also pass extremely close to the border of multiple Native nations and across hundreds of miles of treaty-protected land, which those communities depend on for drinking water and wild rice gathering.
We will not give up in working to #StopLine3! We will continue to draw courageously from our multiple spiritual traditions to resist, renew, and build community as we create a world where everyone can thrive.
Frontlines to DC
On April 1, Indigenous youth and organizers from the frontlines of the Line 3 & Dakota Access pipeline fights traveled to the White House to demand President Biden #BuildBackFossilFree and stop these climate destroying projects. Watch and share the video about this youth-led action.
Over 370 groups from the United States and around the world, including MNIPL, sent an open letter to President Biden, urging him to stop Line 3 by suspending its improperly issued federal permits. Read the press release and full letter.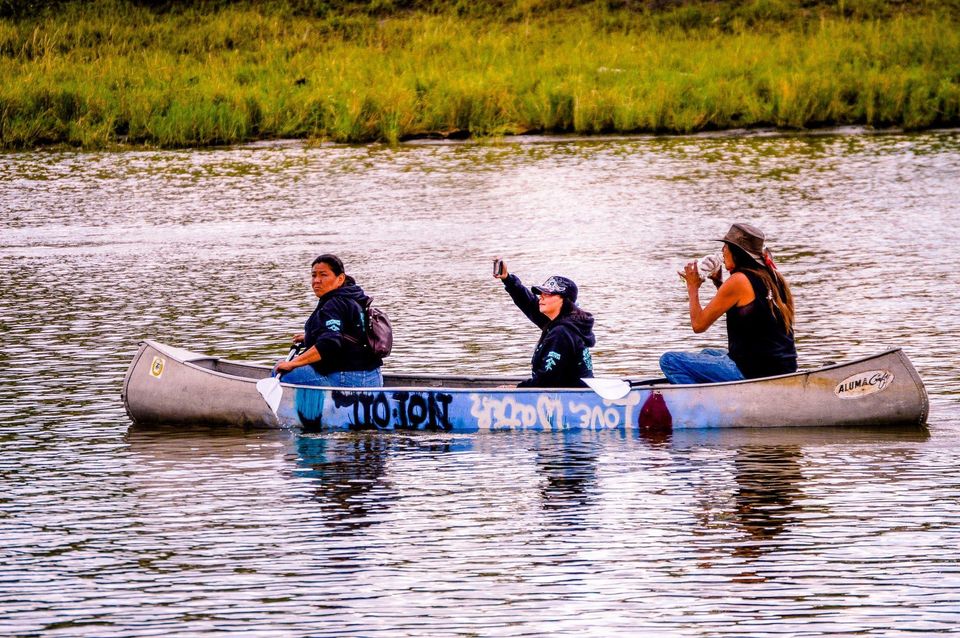 Mayday! Mayday for Mother Earth!
Sunday, May 9
Join Anishinaabe women water protectors and allies for a family-friendly group paddle on the Mississippi River in Palisade. This event is hosted by Welcome Water Protectors Center/Honor the Earth. Learn more on Facebook or click here to register.
All Water Protectors Welcome!
There are opportunities every weekend for you to show up at the Water Protector Welcome Center near Palisade. Indigenous leaders and movement allies we trust will be present. Go, bear witness, help out as asked, bring your community, tell the story, stop the pipeline! Sign up for our Line 3 Action Alert email or simply show up any weekend.
Orientation to the Frontlines
#StopLine3 Has an Anthem!
Watch the music video for "No More Pipeline Blues (On this Land Where We Belong)" featuring Waubanewquay, Mumu Fresh, Soni Mareno, Jennifer Kreisberg, Pura Fe, Indigo Girls, Bonnie Raitt, and Joy Harjo!
Sign up for Line 3 Action Alerts
Get critical information about actions at the pipeline and in the metro area. Plus stay current on relevant media coverage and ongoing ways to amplify, donate, and show up for the movement to Stop Line 3. Click here to sign up for the Line 3 Action Alerts, and you'll receive timely emails up to three times a week.
Frontline Indigenous Groups
Water Protectors are on the frontlines to defend the land, the climate, the water, and the wild rice. Follow our partners on social media for updates and opportunities to get involved.
Information & Stories from the Movement