Become an MNIPL Climate Justice Household!

While the climate crisis can be overwhelming, remember that we are not alone! It's helpful and important to join with others—those closest to us as well as others across the wider community—to feel that our efforts can make a difference.
MNIPL's Climate Justice Household program is for people committed to effective and sustained action in response to the climate crisis. We can help you and your household set intentions, maintain focus, access resources, and tap into support.
As part of a group of households galvanized around effective climate action, we can help each other achieve changes small and large.
Join our growing numbers that are raising a collective voice and working on concrete actions and projects within our homes and beyond to address climate change.
How It Works:
Starting with the 2021/2022 program year, we've made changes to make it very easy for households to get started and to maintain momentum. It only takes two steps!
1) Get an energy audit or calculate your carbon footprint.
2) Commit each season to a climate action.
Learn more below and sign up today!
Step 1:  Get an energy audit.
Take your first practical step by getting an energy audit. You'll learn how your home can be more energy efficient through low-cost energy-saving changes that anyone can do. You'll also be advised of any larger home improvement projects you may want to consider.
Twin Cities (Xcel Energy or CenterPoint Energy customers): Get a Home Energy Squad visit. Residents in some cities qualify for free or reduced energy audits. Click here for more details and to sign up; use promo code MNIPL for a 50% discount if there is a fee. Provided by CEE.
Duluth Area (Minnesota Power customers): Get a free Home Energy Audit or reference MNIPL for $25 off the Advanced Home Energy Audit (if you're not eligible for free upgrades based on income guidelines). Click here for more details and to schedule. Provided by Eco3.
Optional:
If energy audits are not available in your area, you do not want an external audit at this time, or you rent/lease, you can use this Household Carbon Calculator instead. It will estimate your household's current carbon use and provide various options to reduce your footprint.
Step 2:  Commit each season to a climate action.
Effective change starts with a direction and a personal commitment. If we can imagine where we are going, identify clear and doable steps to get there, and surround ourselves with support, we are more likely to be successful.
But it can be challenging to know where to start or what to do! That's why MNIPL has divided the year into four seasons and will provide a seasonal goal that all participating households can focus on together.
As we do across all of MNIPL's programs, we will take a three-part approach to climate action. Just like a three-legged stool, all three approaches are necessary! We'll explore systemic issues, form relational/spiritual connections, and take practical actions that are SMART (Specific, Measurable, Achievable, Relevant, and Time-Bound).
Climate Justice Household Community
All participants in the Climate Justice Household program will be part of an email group where we can check in about each season's goal, share our experiences and actions, ask questions of each other, and celebrate our successes!
We'll also hold one Zoom-based webinar each season featuring a resource expert who will help us deepen into the goal and guide us in taking SMART actions.
FALL
October–December
Home prep: How can you save money on your colder weather energy bills?
WINTER
January–March
Embrace cozy: What practices can help with your mood and spirit?
SPRING
April–June
Garden kit: Get to know your food by meeting the seeds!
SUMMER
July-September
Power of the sun: Dive into residential and commercial solar options.
There are currently no upcoming events.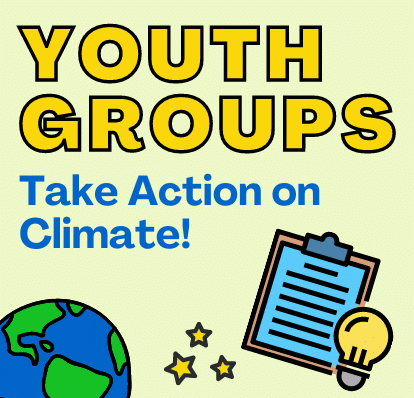 Youth Groups
Are you part of a faith or spiritual community in the Twin Cities or Duluth area that has a youth group? MNIPL offers a one-month  program that empowers youth, helps them learn new skills, and grows the Climate Justice Household community! Please share this flyer (Twin Cities) or this flyer (Duluth) with your community's youth group coordinator or leader.