MNIPL is proud to engage congregations in meaningful, systemic action for climate justice at the state and federal level. We know the importance of using our faith and moral voices to push our leaders to create bold climate policy solutions. Take a look at our current policy initiatives below!
Interested in joining MNIPL's Policy Team? We are a team of volunteers and staff who seek to mobilize people of faith to advocate for policy initiatives addressing the climate crisis and creating a 100% renewable, equitable, and sustainable future for all. We meet every other Monday from 6:30-8 pm on Zoom. Everyone is welcome! Email [email protected] to learn more. 
Forward on Federal Climate Action
In early 2021, we have a critical window of time to pass the bold, federal climate legislation that we need. It's up to our faith communities to demand bold climate action!
MNIPL is organizing virtual meetings with all eight MN Congressional Representatives. They need to hear from as many congregations in their district as possible about why we need bold climate legislation in 2021. Your congregation has an opportunity to join your district's meeting, to share a story about why climate action is important to you. 
We will help you facilitate a virtual prep meeting, where your community will brainstorm the story you want to share. You'll also pick a representative to speak at the Congressional meeting. To get started, fill out this interest form and select the "Meet with your Congressperson" option. An MNIPL staffer will get in touch soon!
Sorry, we couldn't find any posts. Please try a different search.
2021 Minnesota Legislative Session
From January 5 until the state's legislators adjourn on May 17, a number of different climate related policy provisions are under consideration. These include updating the state's carbon emissions goals for the first time in over a decade, funding for solar on schools, and expanding the state's energy efficiency program, among many others.
Below are two critical proposals that MNIPL is following closely: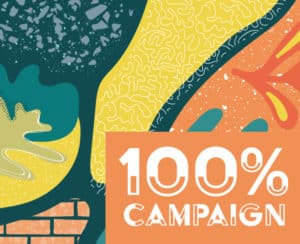 Passing the 100% Clean Energy Bill, introduced by Sen. Nick Frentz and Rep. Jamie Long, puts Minnesota on a path to reach 100% carbon-free electricity by 2040. It maximizes the benefits of clean energy across the state while protecting the communities that are most impacted by the transition.
MNIPL is proud to be among dozens of community organizations, unions, and advocacy groups pushing for 100% clean energy in Minnesota. Learn more about the coalition at 100percentmn.org or on their Facebook page.
Read an informative op-ed written by Chris Conry, campaign director 100% Campaign; published in MinnPost.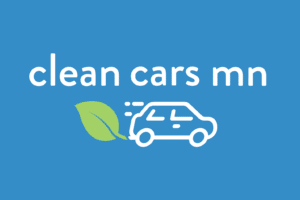 MNIPL supports the Clean Cars Minnesota standards that would expand access to electric vehicles in our state. When the public comment period closed on March 16, nearly 14,000 comments of support were submitted by Minnesotans for Clean Cars coalition members. This included about 500 from the MNIPL community. Read more here.
Now Sen. Matthew Johnson has introduced a provision that would appeal the Minnesota Pollution Control Agency's authority to regulate car and truck emissions. This is a direct attempt to undermine the Governor's Clean Cars MN initiative and must not pass.