Sustaining Congregations
MNIPL works in partnership with faith communities to build transformative power and bring the lights of people's unique gifts to addressing the climate crisis.
Sustaining Congregations help to make the inspiring, impactful work of the MNIPL network possible.
Through yearly financial contributions of $500-$5,000, Sustaining Congregations ensure that Be the Spark, Climate Conversations, and Youth Be the Spark programs will empower leaders and strengthen the interfaith climate movement statewide.
We would love to have your support in addition to the burgeoning group of sustaining congregations already taking action.
Become a Sustaining Congregation!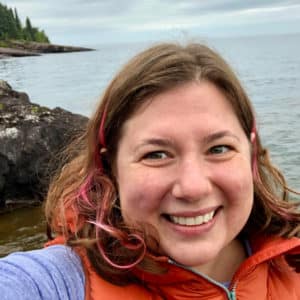 To make a gift, or with questions: Contact Liz Loeb, MNIPL Associate Director at liz@mnipl.org or (646) 621-7931.
Sustaining Donors
Building an interfaith climate movement doesn't happen without the generous support of our individual and congregational donors. How does your faith call you to act in this critical moment in human history?
Thank you to all who have already donated this year! Together we are building the Interfaith Climate Movement! Click here to become a sustaining donor by making a monthly contribution. 
Kirsten Anderson, Kristen Anderson, Lane Ayres, John Benson, Marilyn Benson, Sam Benson, Fred Bertschinger Jr., Paula Bidle, Mark Bohnhorst, Philip Bush, Donna Butler, Jean Chagnon, Carole Chalmers, Julie Close, Amy Conners, Rebecca Cramer, Emma Crutcher, Bill and Mary Cunningham, Devon Cupery, Gregory Dana, Andrew Davis, Chuck Dayton, Lorraine and William Delehanty, Dennis Dillon, Katherine Doyle, Barbara Draper, John Dunlop, William Elwood, Rita Erickson, Rod Fisher, Molly Frost, Elizabeth Frost, William Forsyth, Richard Fuller, Ann Galloway-Egge, Lucille Goodwyne, Julie Gottesleben, Amy and Buff Grace, Melanie Grune, Kelly Guncheon, Bryce Hamilton, John Harrer, Thomas Harries, Stuart Henry, C. John Hildebrand, Kathy Hollander, Ruhel Islam, Bruce Johnson, Christopher Johnson, Nina & Mike Johnson, Ruth and Jeff Klepfer, Larry Kraft, Diane Krueger, Jennifer Landers, Karen Larson, John Lavik, Ernesto Luna, Nicole Lynskey, Caroline Lee MacLeod, Jeremiah Maller, Mary Maller, Ann Manning, Michelle Mecey, Joe Meinholz, Michael Miles, Susan Mullin, Sally Munger, Catherine Murphy, Julia Nerbonne, Jan & Rick Neville, Cecelia Newton, Michael Noble, Richard Oberg, Megan O'Hara, Dennis Ormseth, Sarah Ottley, Courtney Overby, Andy Pearson, John Pegg, Nathanael Pederson, Bret Pence, Cheryl Persigehl, Teddie Potter, Jayda Pounds, Gwin Pratt, Dan Quillin, Cheryl Ritenbaugh, Maura and Francis Roby, Nicole Rom, Federico Rossi, Scott and Delaney Russell, Matt and Jen Samuel, Kurt Schultz, Rebecca Shockley, Lashella Sims, Stephen Smith, Dale Snyder, Sandra Sullivan, Beth Tamminen, Dennis Thompson, Sara Thompson, Cathy Velasquez Eberhart, Wallace Wadd, Rev Dwight Wagenius, Joseph Ward, Jane Wells, Kevin Whelan, Stephen Whitney-Wise, Emily Wright, Lorna Young (updated 10/9/19)
Foundation, Government, and Organization Donors
All Energy Solar, BlueCross BlueShield Minnesota Center for Prevention, Bush Foundation, Duluth Superior Area Community Foundation, Energy Foundation, Gandhi Mahal Restaurant, Hennepin County Green Partners Environmental Education Program, InFaith Community Foundation, Lake Street Council, Lenfestey Family Foundation, Inc., Liberty Diversified International, Linden Hills Co-Op, Metro CERT 2016 Seed Grant, Minnesota Community Foundation, Nandale Foundation, Northeast CERT 2016 Seed Grant, The Greater Cincinnati Foundation, The McKnight Foundation, The Minneapolis Foundation, The Regeneration Project Challenge Grant, Skoll Global Threats Fund, Sierra Club, and St Luke Presbyterian Church Foundation