Voices for Climate Song Circles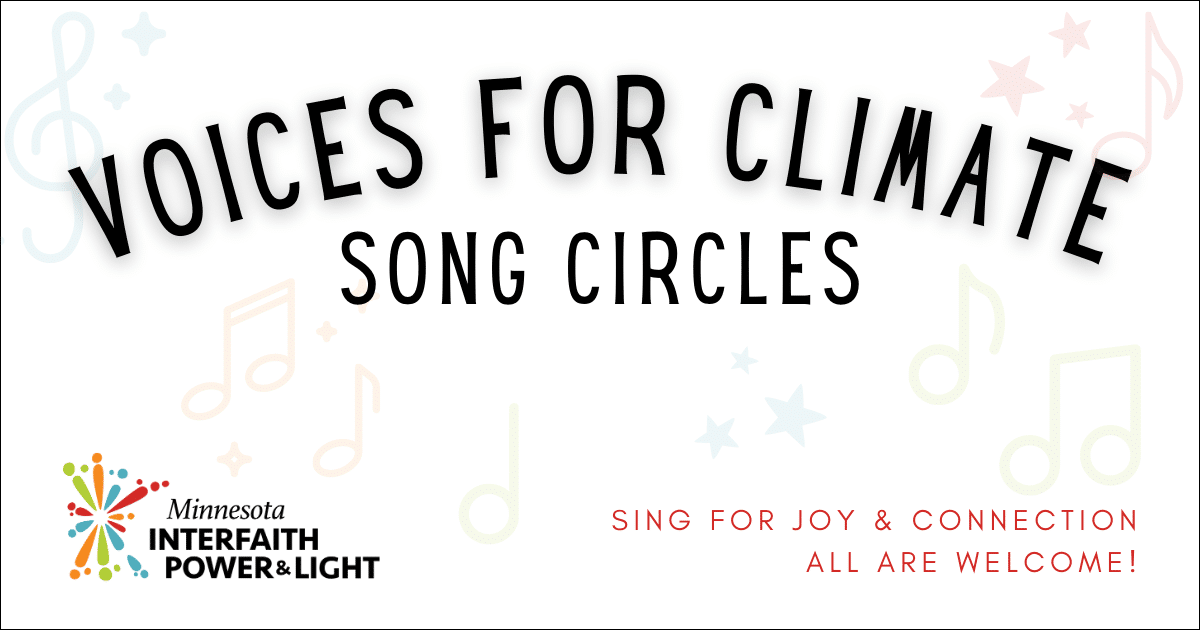 Let's sing! Sarina Partridge, MNIPL's Songleader and Organizer, leads a monthly two-hour, in-person song circle hosted by a different community or faith group. These will be held throughout the year in the Twin Cities and Greater Minnesota.
Sarina teaches original, simple, satisfying songs in a way that is welcoming and accessible to all. Songs will be chosen to help us connect to the seasonal moment and root into our collective power.
We sing for joy and connection, not performance or perfection. All voices are welcome and needed. You don't have to read music or think of yourself as a singer to participate!
At each Voices for Climate song circle, we will get to know one another, sing together, and learn about climate justice actions we can plug into. Please join us!
Q&A:
What kinds of songs will we sing?
Have a listen! We'll sing original songs Sarina has written for community groups. Some build collective energy (such as "Every Step a Prayer") and some connect us to the natural world (such as "Of This Earth"). Listen to more of Sarina's music here.
Can my community host an upcoming song circle?
You bet! Song circles are usually held on the 2nd or 3rd weekend of the month depending on what works best for your community. Contact Sarina at [email protected] to get the conversation started!