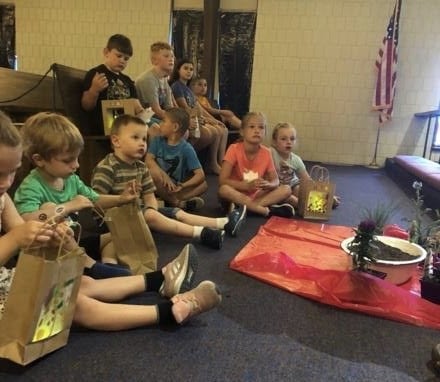 Integrating creation care into vacation bible school
Submitted by the Rev. Debra Collum, pastor at Chatfield United Methodist Church in southeastern Minnesota.
Almost all of my children's teaching opportunities involve some type of environmental/creation care messages. I usually have to rewrite curriculum in order to incorporate these themes into the lessons, but it is always worth it to take the time to do the integration. The children I work with are very aware of climate science and change and are receptive to climate justice messages when presented in ways they can understand.
This year, our church's Vacation Bible School used curriculum from the United Methodist Church called Discovery on Adventure Island. I used the subtext, Quest for God's Light, as the main theme. I was able to integrate a lesson on solar energy and the importance of solar energy for our own community and the communities in developing countries who often rely on kerosene for their light sources. The children are being encouraged to raise money for the Little Sun Solar Lamp project during this summer. 
For the lesson on "joy," we explored the Light of God through a solar energy component. For the lesson on "hope," we planted a pocket prairie together. We used the book, Plant a Pocket of Prairie by Phyllis Root and Betsy Bowen to illustrate how we can bring hope and healing to the earth by restoring prairies in our area. The plants were transplanted into the parsonage gardens.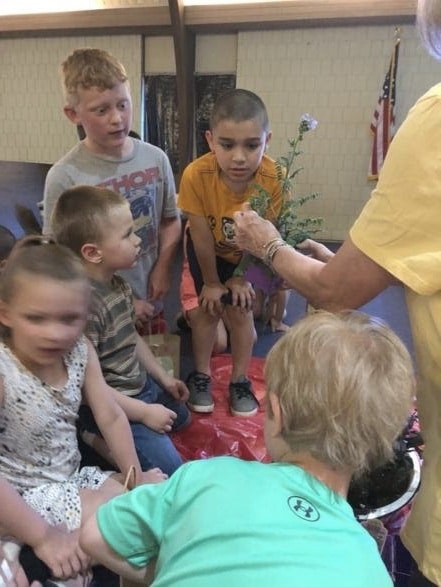 Integrating creation care resources into curriculum takes work and imagination. I believe it is totally worth it. When children realize that the science they learn in school is affirmed by the church they attend for their faith formation, they are more likely to see church as relevant and in touch with their convictions about care for the planet and society.
Do you have a story to share?
Your community's climate actions are inspiring! Share your story with others ...