Yellowstone National Park – A Wonderland of the World
Narayan Dhakal is a conservation scientist trained in the complexity of ecological processes involving human communities with the perspective on human dimensions of nature conservation. He strives to help and support people to maintain their health and wellness by conserving and protecting nature and natural resources. His interest is to solve complex economic and ecological problems in human-dominated biodiversity landscapes.
On the memorial weekend, my family and I visited the Yellowstone National Park and had a chance to appreciate the manifestation of nature. Beautiful landscape of semi-alpine pine forests, snow-capped mountains, rivers, and grassland provide the utmost pleasure viewing them. Its natural beauty provided numerous habitats for several species of animals and plants to thrive. We saw Bison, Elk, Bighorn, Grizzly Bear, Moose, Whitetail deer, and Pronghorns. Erupting geysers reminded us of the remnants of a prehistoric volcano. Yellowstone lake and river provides aquatic resources and habitat for several species. There are plenty of resources to see and enjoy and wonder. We also visited Grand Teton National Park as an annex to the Yellowstone and hiked for some hours and enjoyed the natural sceneries. If time permits we could have spent hours and days looking at every ingredient of nature.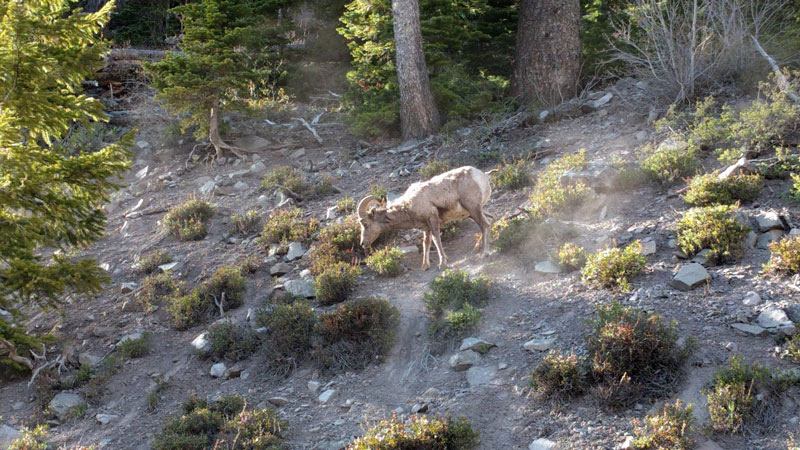 For a moment, my thoughts went to Nepal and I compared Yellowstone with Chitwan National Park. I used to see Tiger, Sloth Bear, Rhinoceros, Wild Elephants, Gaur Bison, four species of Deer and several species of Birds and work with the local people to save them. Chitwan's landscape is tropical lowland with diverse habitats. Rivers, Forest, Grasslands are the prime habitats for local wildlife species to thrive.
I wonder about the commonality of these two nature paradises? The most common elements to these nature's manifestations are Air, Sunshine, Soil and the Sky (space). If we contemplate within ourselves then we find these five elements graciously provided by nature to us. Vital resources to live and be alive. Any pollution or disturbance of any element directly affect our being which is a major threat to the human civilization. If every human appreciates these components of nature and put efforts to make these elements clean and intact, only then we can live in harmony with nature.