Construction Begins in Rajanpur
With the end of the rainy season in Rajanpur, construction has started on houses in neighborhoods most impacted by flooding. Working with locals over the past two months, Ruhel bought and transported materials to build 10 flood-resistant houses in the rural village. Many of the materials traveled by boat on the still-flooded Kushiyara River in September and October, but sat idle as rain pushed the construction start date later and later.
Delays like these are an example of why the transition to climate-resilient infrastructure is exacerbated by harder rains and persistent floodwaters.
Traditional building practices, which combine modern materials like tin roofs and traditional techniques like mud/bamboo walls, are able to be erected quickly. However, they lack the strength to withstand the same disasters that created the lack of housing in the first place.
Houses with concrete foundations and mortared walls will better withstand floods, but take time to build. Construction also is stalled during monsoon season when approximately 80% of Bangladesh's annual rainfall drops. In the area around Rajanpur, this can mean 35+ inches of rain a month. For comparison, Minnesota receives 18-32 inches of annual rainfall.
Now that the season has changed and Rajanpur is dry, we're excited to share updates of construction!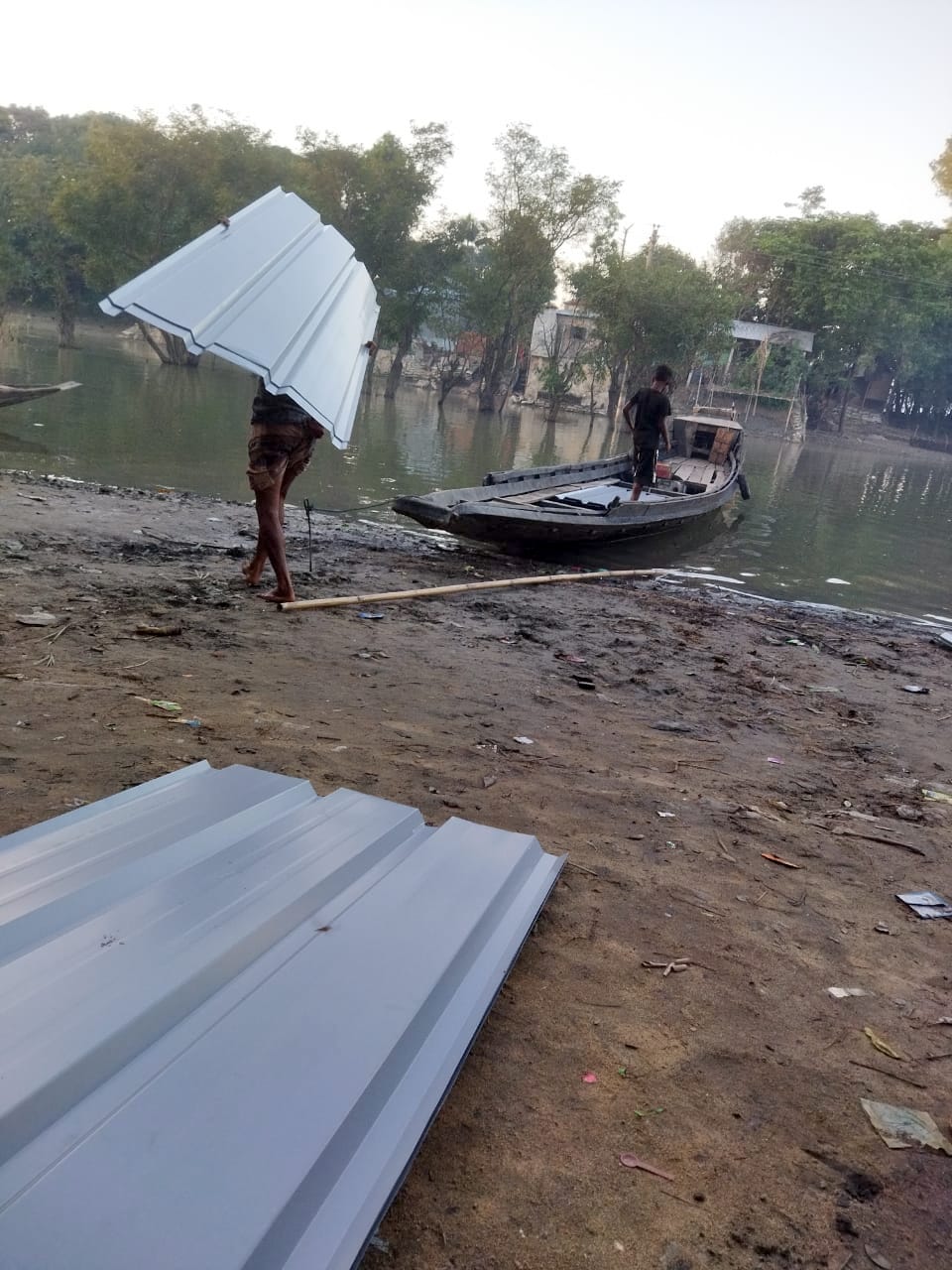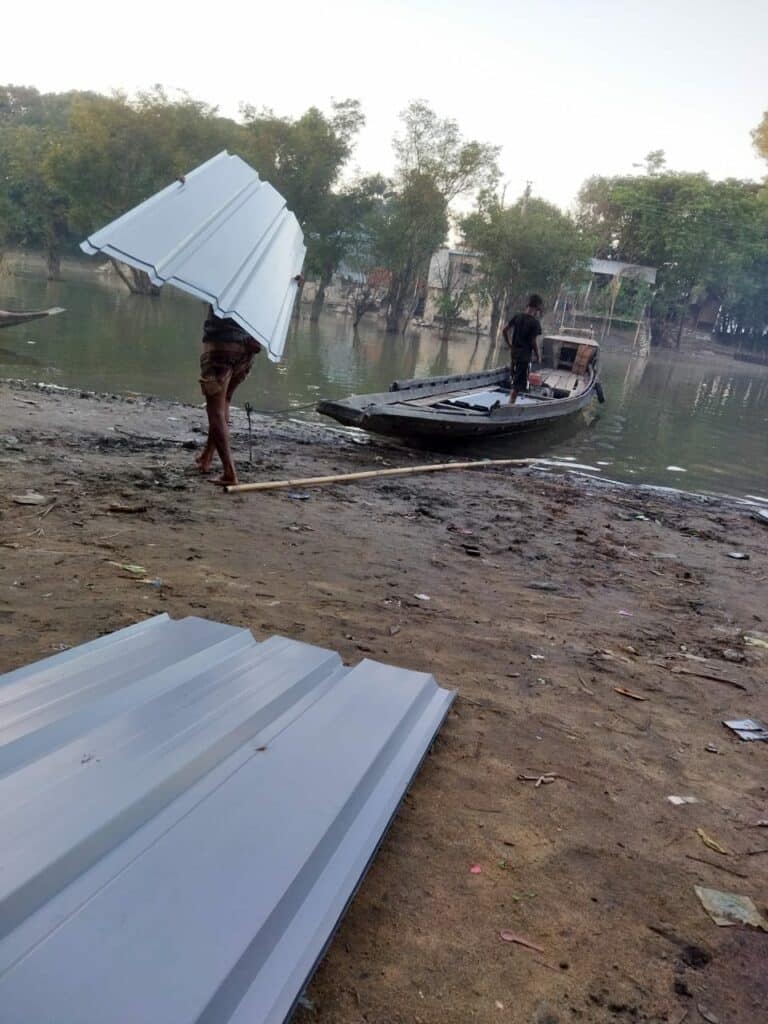 Ruhel is working with some of the same villagers who will live in the houses to build the foundations and put up framing. With concrete foundations raised above floodwater levels and partial brick walls, these homes will provide security during future flood events for those who were previously displaced.
Ruhel's journey reminds us that while the kindness and generosity of individuals is desperately needed and morally imperative, we also need large-scale change that can only be met through government action.
What if instead of relying on individual efforts like Ruhel's, the people of Bangladesh had international funding they could elect to spend floodproofing entire regions? How much more efficiently could dollars be spent if they were used to build hundreds of houses instead of just 10 or 20?
Fulfilling the Global South's ask for an international finance facility would allow decisions to fall to those most affected by the climate crisis and funnel dollars where they're most effective and most needed.
With COP27 currently underway, it's more important than ever to do the work to make this vision a reality.