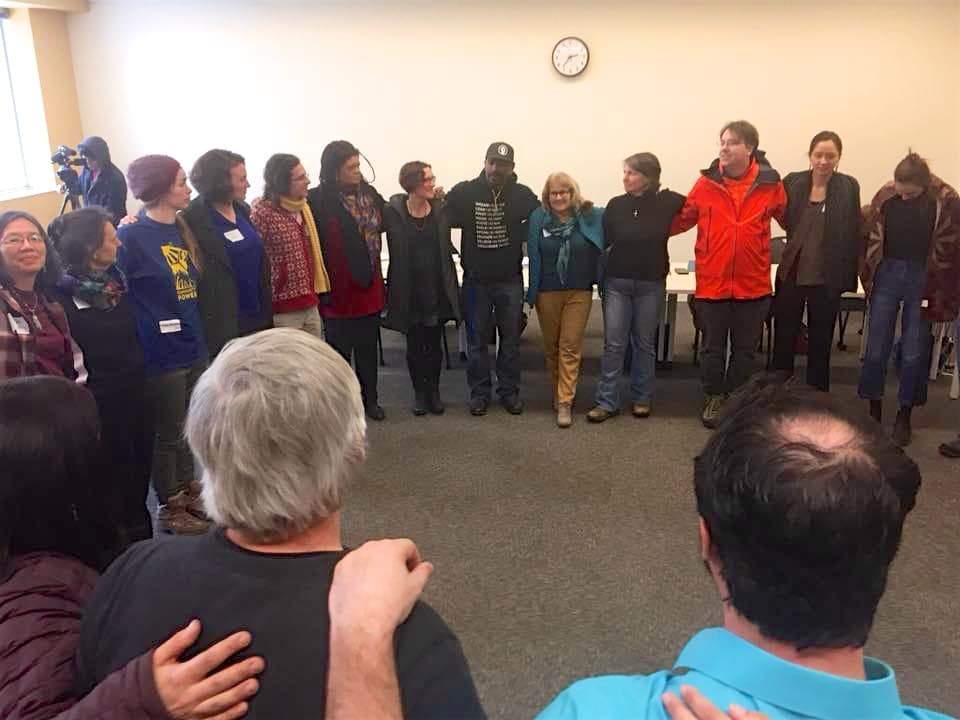 People's Movement Assembly
Join us for a day of speakers, storytelling, art, and music to better understand the structures of oppression that divide us and explore solutions. This will be an opportunity for people from different social justice networks to meet each other and to honor the work of Ed Owens promote fight mass incarceration, promote climate justice reparations, and restore the vote to disenfranchised communities. Co-hosted by Native Sun, Minnesota Interfaith Power & Light, the Just Solar Coalition, and others.
Social movements throughout history have used assemblies to organize and make decisions – this structure and format represents a practice of self-determination and grassroots power. Together we'll imagine and workshop how to build healthy, equitable communities.
9:30 am – Registration and Mix and Mingle
10:00 am – Plenary
11:30 am – Lunch, table talk
12:15 pm – People's Movement Assembly discussion
1:30 pm – Full session wrap up with next steps