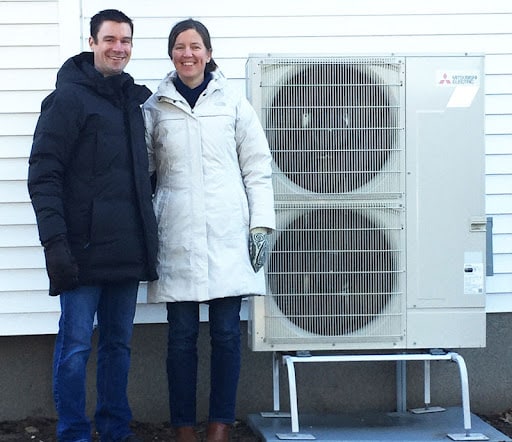 Decarbonizing a home and inspiring others
Submitted by Pilgrim Lutheran Church in St. Paul.
Pilgrim members, Karie and Drew Johnson, decided to put their faith in action by decarbonizing their home in St Paul—switching from gas-powered to electric heating and appliances, buying an electric car, and sourcing their electricity from wind power through Xcel Energy's Windsource program. They capped off the gas line to their home, but didn't stop there. Instead, in late 2019, they brought their Pilgrim community into their home for a tour of the energy retrofits they did to move to a fully electric home.
Not only did nearly 40 Pilgrim members get to learn about these retrofits and ask questions, but Pastor Carol Tomer led a home blessing at ten stops along the house tour, reinforcing the sacredness in our choices to move to renewable energy to protect our climate. It was a fantastic way to blend practical climate action with spiritual and relational action, as dozens of Pilgrim members were inspired to take action to reduce emissions within their own homes!
Do you have a story to share?
Your community's climate actions are inspiring! Share your story with others ...