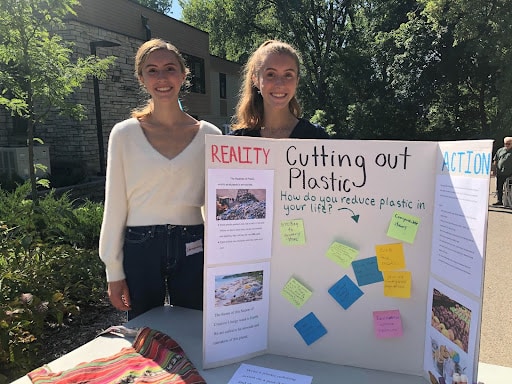 Celebrating the earth with a "Season of Creation" liturgy
Submitted by Edina Community Lutheran Church in Minneapolis.
Every Sunday in September, ECLC utilized the Season of Creation liturgy, centering God's creation in every worship service. It was a powerful way for the congregation to connect their faith with the call to care for creation and others. Each worship service centered around a different aspect of creation, and after worship, the congregation could learn about how that theme related to current issues of sustainability and climate change. Members of the EcoFaith team created informational tables that corresponded to each weekly worship theme, which the congregation could visit after worship. Because the tables were outdoors, it was a great way to connect as a community and talk about practical actions community members could take. Themes included reducing plastic, composting, reducing emissions through solar and electric vehicles, and zero waste.
For the theme about reducing consumption and waste, we created a BINGO card where people could X out the practices they do at home such as being conscious of the amount of plastic purchased, composting, bringing reusable coffee mugs to the coffee shop, and using comics, maps or cloth to wrap gifts, among others. One congregant brought the BINGO card home and used it for an educational game at her apartment complex!
The synergy between ECLC's ministry team and the EcoFaith team to put on a meaningful, connecting, inspiring four-week series was a great success!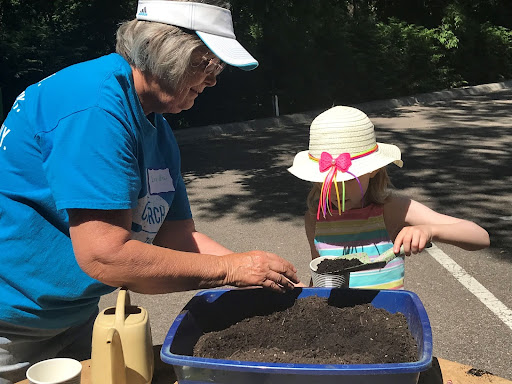 Do you have a story to share?
Your community's climate actions are inspiring! Share your story with others ...