Celebrating 2020 Climate Justice Congregations
Join us in celebrating MNIPL's 2020 Climate Justice Congregations! Participants in this certificate program are committed to living out their values through effective and sustained action on climate justice. In 2020, each of these congregations developed a concrete climate action plan — and then the pandemic hit. In all kinds of ways, the teams responded to the moment, adapted or let go of their plans, and honored the challenges and realities of how the pandemic affected key volunteers and their communities overall.
Ascension Episcopal Church, Stillwater
Centennial United Methodist, Roseville & St. Anthony
Christ United Methodist Church, Rochester
Community of St Martin, Minneapolis
Concordia Lutheran Church, Duluth
Edina Community Lutheran Church
First Congregational Church, Minneapolis
Hamline Church United Methodist, St. Paul
Lyndale United Church of Christ, Minneapolis
Pilgrim Lutheran Church, St. Paul
Plymouth Congregational Church, Minneapolis
St. John's Episcopal Church, Linden Hills
St. Mark's Episcopal Cathedral, Minneapolis
St. Paul's Episcopal Church, Duluth
The Grove United Methodist Church, Woodbury
Unity Church-Unitarian, St. Paul
We joyfully celebrate those who didn't miss a beat and accomplished most, if not all, of what they intended … those who persevered in small ways to do what they could … and those who put their work on hold after realizing they didn't have the energy, funds, or expertise to move forward in the midst of a pandemic.
Above all, we celebrate how all our Climate Justice Congregations trusted and held faith that even in difficult times, that which is sacred is always present and working in hidden ways within and among us.
We invite you to join the growing number of communities who commit to this year-long intentional process of raising a collective voice and driving faithful action on climate justice. Click here to learn more about MNIPL's Climate Justice Congregation certification program and fill out our interest form (this is not a commitment, but simply the beginning of a conversation!).
Highlights from 2020
We wish we could share stories from all of the congregations, but that would be quite a long blog post! So instead, below are a few highlights that we hope will give you an appreciation for the amazing work of our Climate Justice Congregations and inspire you to consider possibilities for your own spiritual community. Each action plan includes practical, systemic, and spiritual/relational actions. As with a three-legged stool, all three are necessary. The stories below offer highlights of each approach.
---

Practical Actions
Pilgrim Lutheran Church, St. Paul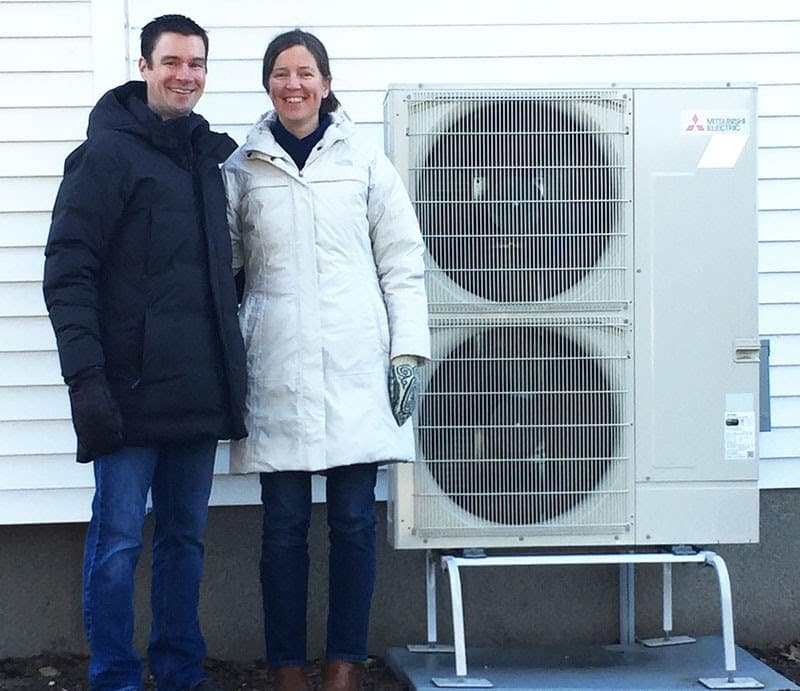 Pilgrim members, Karie and Drew Johnson, put their faith in action by decarbonizing their home. They switched from gas-powered to electric heating and appliances, bought an electric car, sourced their electricity from wind power through Xcel Energy's Windsource program, and capped off the gas line to their home. But they didn't stop there. The Johnsons invited the Pilgrim community to see these energy retrofits first-hand. Nearly 40 Pilgrim members toured the fully electric home. Pastor Carol Tomer also led a home blessing, reinforcing the sacredness in the move to renewable energy to protect our climate. This event highlighted practical actions, but truly blended all three legs of the stool as visitors were inspired to take action to reduce emissions within their own homes!
---

Systemic Actions
Christ United Methodist Church, Rochester
By focusing on local policy, Christ UMC has had direct access to decision makers throughout 2020. Their 8-person climate team reliably attended Rochester City Council or Public Utility Commission meetings to advocate for climate-friendly solutions. At any given council meeting, one out of 10 people were from Christ UMC! The climate team was bolstered by EarthKeeper Tom Williamson's encouragement and diligently leaned into local issues that have a real impact. Members of the City Council definitely noted the Christ UMC team's presence and participation. In fact, it is becoming known in the community that if you care about the earth, their church might be a good fit!
St. Mark's Episcopal Church, Minneapolis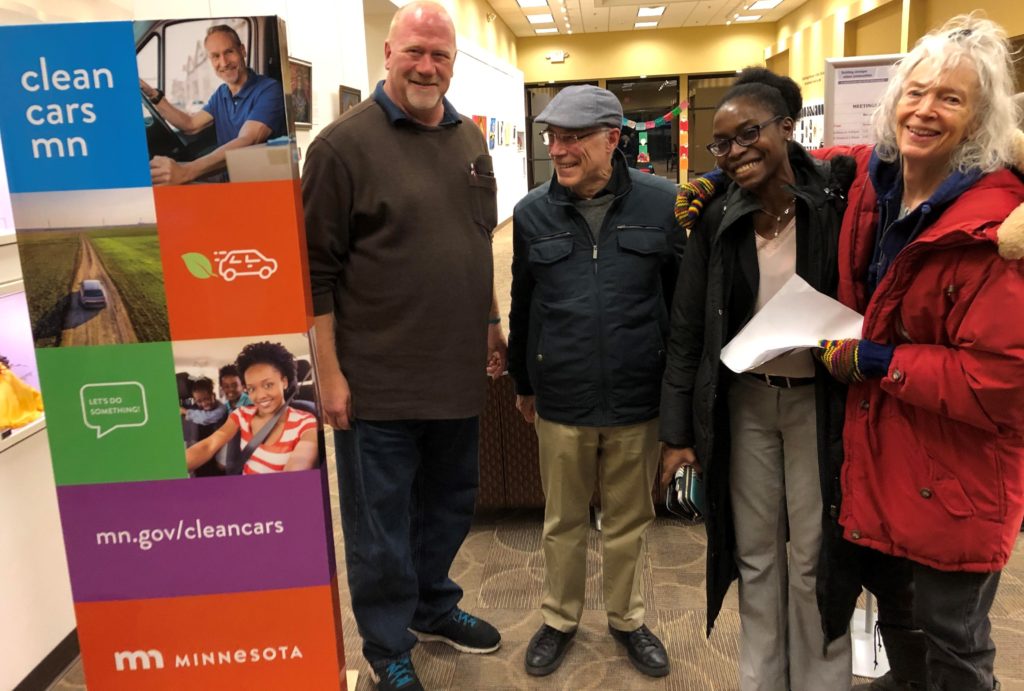 In early 2020, eight members of St. Mark's climate task force attended a Clean Cars hearing in north Minneapolis. They collectively shared public comments in support of the measure, which would increase the availability of electric and low-emission cars available to Minnesotans. Their efforts had extra impact because one of St. Mark's climate task force members is Esther Agbaje, the newly elected state representative of district 59B. This advocacy experience around Clean Cars was a great opportunity for the team to take climate action together and to bond as a group.
---

Spiritual/Relational Actions
Unity Church-Unitarian, St. Paul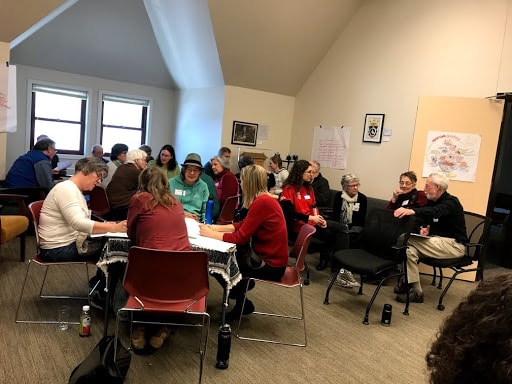 With a congregation of nearly 1,800 members and friends, Unity's environmental and climate justice team felt that the potential for impact by their community was much greater than was being realized. In February 2020, more than 50 congregants attended an in-person gathering to reflect on what Unity could and should be doing to impact climate change and the environment. From that initial conversation, an action plan emerged over the year with three big goals: stop climate change, stop extinction, ensure justice. Unity adopted MNIPL's movement building strategy, "empower others to empower others," and set a long-term vision of engaging 80% of the congregation in climate justice work. They knew they needed to greatly increase the number of people working toward their bold vision. Through relational work, planning, and conversations, a fall "Act for the Earth" online gathering resulted in 35+ people actively committed to a sub-team focused on each of the three big goals.