Faith Communities Want Bold Federal Climate Action!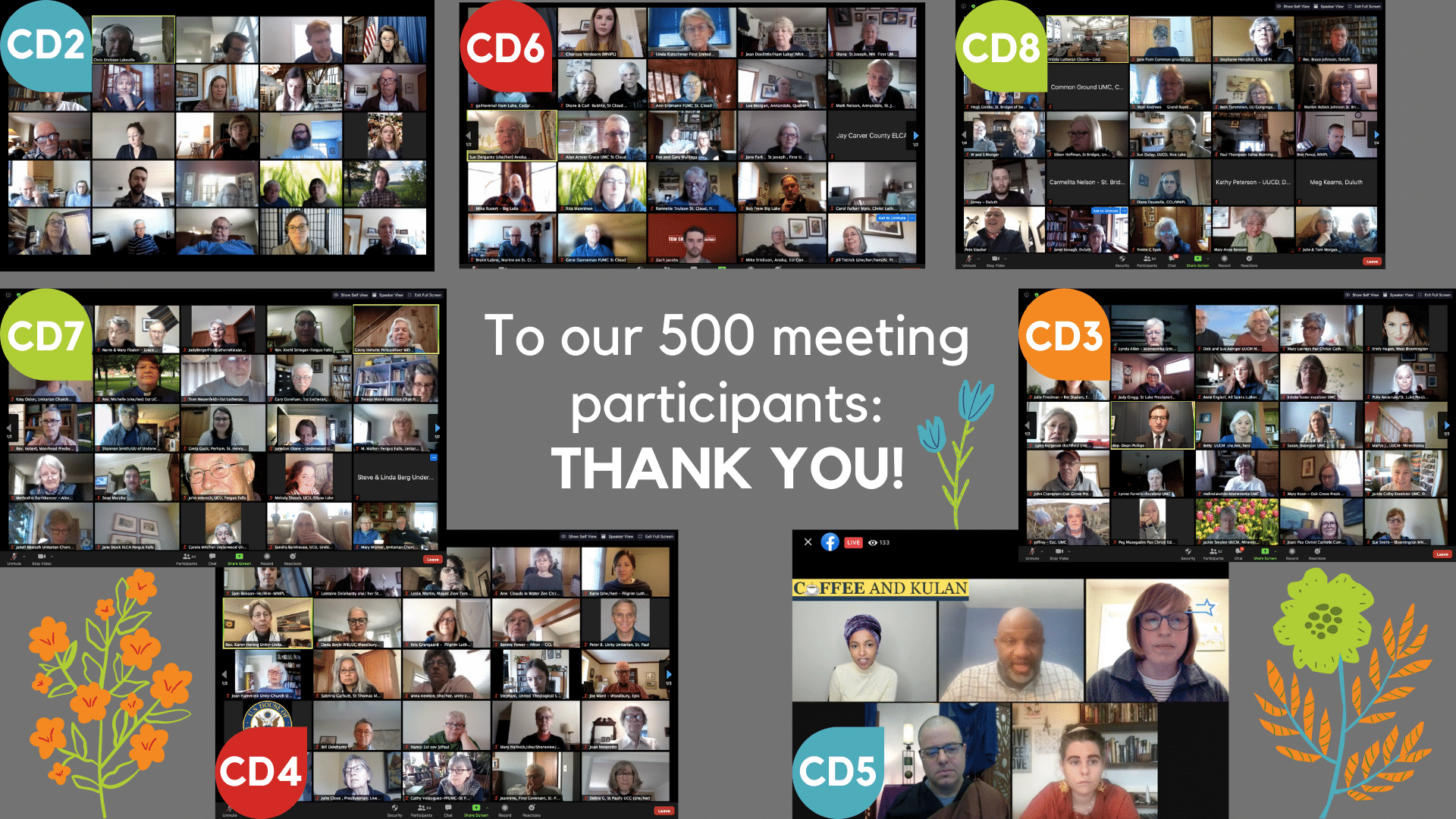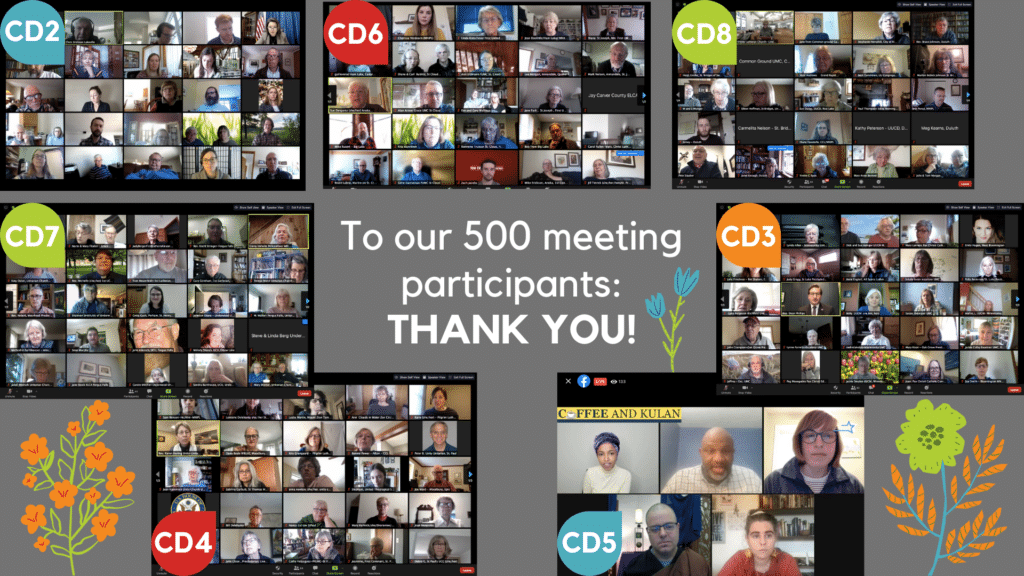 This winter and spring, in the middle of a global pandemic, 43 faith and spiritual communities virtually met with their Member of Congress to talk about the climate crisis! Nearly 500 people of faith around the state joined these meetings, building strong, public pressure for federal climate action. When we at MNIPL began organizing these seven Congressional meetings in early 2021, we had no idea how powerful they would be – the climate stories shared, the connections formed between congregations, and the moral imperative on climate conveyed to our Members of Congress.
In January, with a new administration in the White House and Congress committed to climate action, we knew that our MNIPL network had a rare window of opportunity to act. And with Covid-19 making virtual meetings possible, faith communities were excited about the opportunity to share their climate stories with their Member of Congress and push them to lead on climate. So, we developed an initiative, called Forward on Federal Climate Action, which started in January 2021 and wrapped up with our seventh and final Congressional meeting on May 10 with Rep. Dean Phillips!
Crafting our stories
Over the winter and spring, MNIPL staff helped many of these 43 participating congregations work together, via Zoom, to brainstorm their community's unique climate story to share. It was a fun process that brought the community together, especially in a winter of isolation due to Covid-19. Then, in these virtual Congressional meetings, six to seven congregations in the district shared their 1-2 minute statements on why climate justice is a priority for them.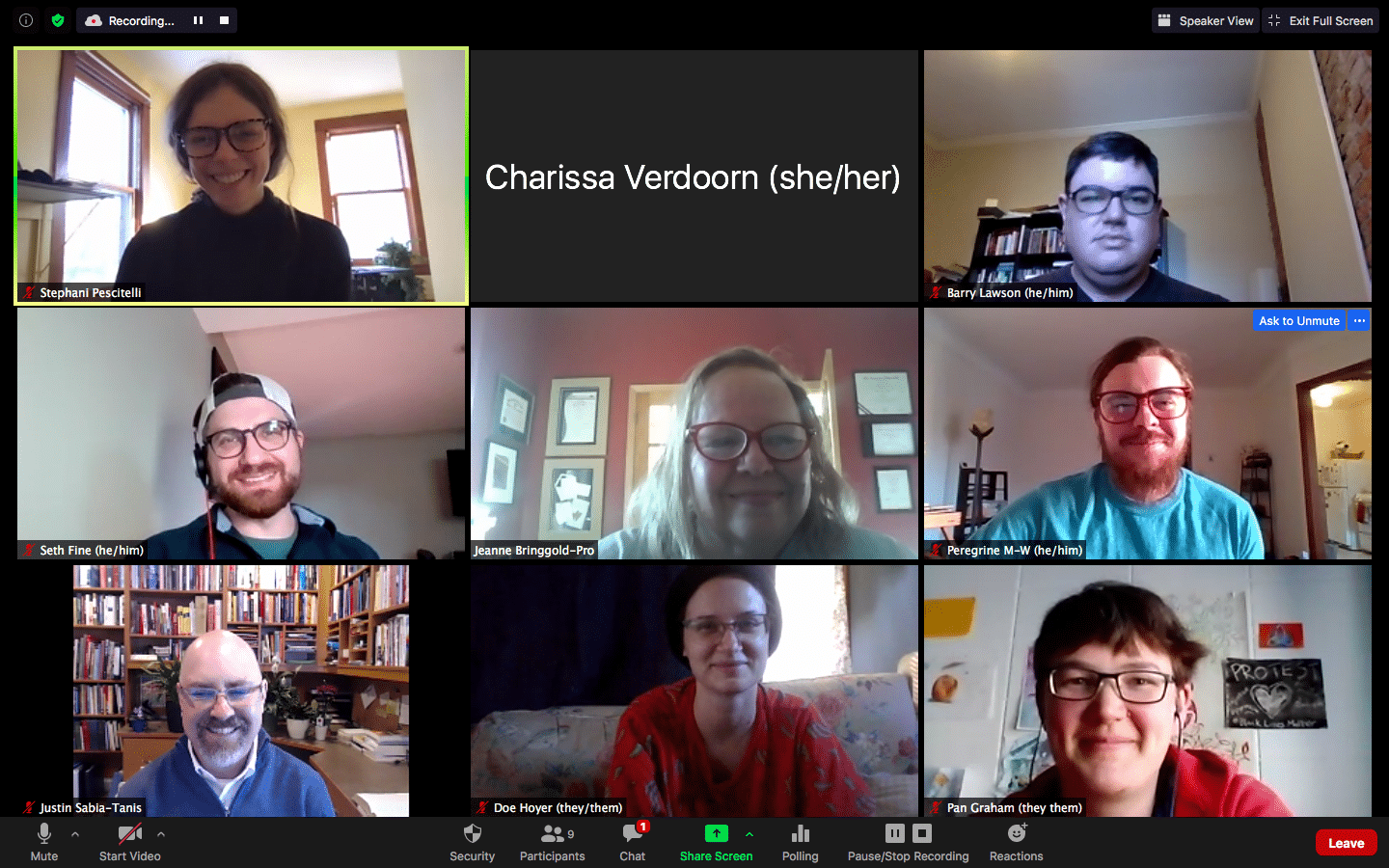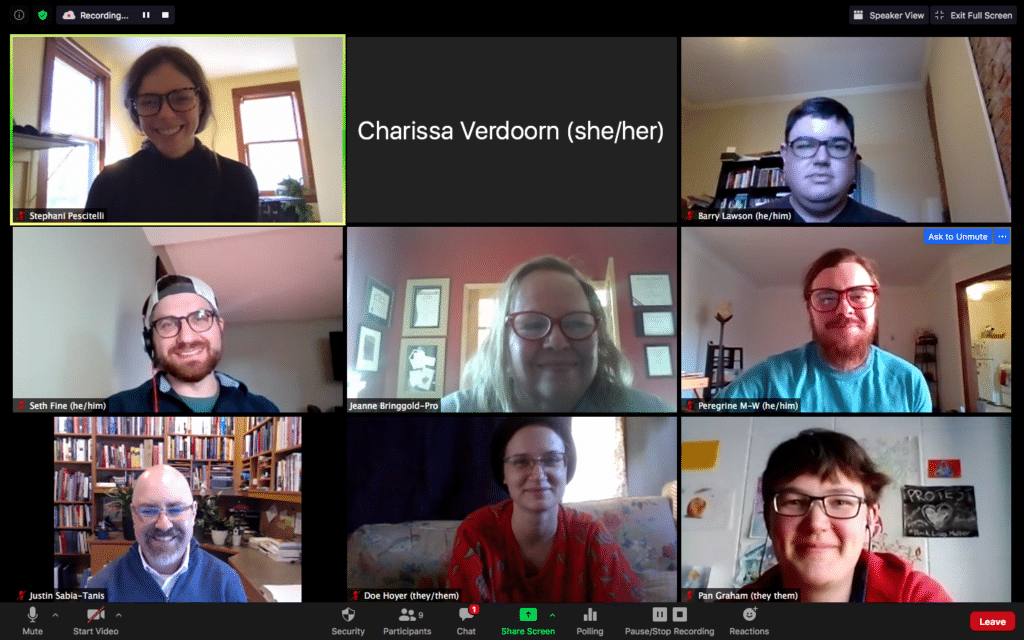 During our Congressional meetings, we heard incredible climate testimonies from around the state. Bethel Lutheran Church share how their building has been flooded multiple times by increasingly heavy rainstorms in Northfield over the past few years. Bet Shalom Congregation in Minnetonka shared the central Jewish value of "Tikkun Olam" – meaning "repair" – and how that informs their synagogue's commitment to climate justice. St Luke Presbyterian Church shared that they were able to install solar on their building thanks to a government incentive program, and stressed the importance of extending incentives in building retrofits and rooftop solar, so more congregations can access these cost-saving opportunities. Several congregations talked about their congregation's commitment to stopping the Line 3 pipeline.
And in all these statements, faith and spiritual communities shared how our Members of Congress can follow their lead by boldly supporting the American Jobs Plan. This piece of legislation, proposed by President Biden, would invest trillions of dollars in green jobs and infrastructure, provide a Clean Electricity Standard to reach 100% clean electricity by 2035, and direct 40% of investments to front-line communities. You can learn more about the American Jobs Plan here. It would be the biggest climate legislation the United States has ever passed, and it's being worked on in Congress right now.
By sharing climate stories from moral voices like faith communities in the district, we made a powerful impression on our Congresspeople. Many don't hear from people of faith on climate, and we provided a unique, memorable voice pressuring them to act boldly.
"Meeting with Representative Stauber was a cohering event for many in our congregation, showing our passion, commitment & urgency in responding to the climate crisis. We heard the power in our collective voices as we brought our concerns to our legislator. The experience served to strengthen our resolve to continue our work to become a Climate Justice Congregation."

Cass Dennison, member of Trinity Lutheran Church in Lindstrom, MN
Faith community videos
Whether you joined one of these Congressional meetings or not, you can get a taste of some of the congregational testimonies by checking out these recorded ones! One of these videos, organized by Unitarian Church of Underwood, features people of faith across Fergus Falls. A UCU member said about the experience, "We have been elated by the conversations that have been generated by this video. Folks have shared that the video inspired them to contact Rep. Fischbach and thanked us for engaging with our representative on climate change." You can see this video below, and several others here.
When we come together to share our deepest values and stories, in order to make change, incredible things happen! Thank you to everyone who joined these Forward on Federal Climate Action meetings.
What's next?
Now that our virtual meetings are finished, we invite you to take the next step to make sure the American Jobs Plan passes! You can write a Letter to the Editor in your local paper to share why you, as a person of faith and conscience, support the American Jobs Plan and its investments in climate. It's easy and makes a big difference in pressuring our Congresspeople to support this bill! Click here for our helpful LTE-writing toolkit.
And if you'd like to continue taking climate action as a faith community, we invite you to become a Climate Justice Congregation. This is an amazing way to deepen your sustained climate commitment. MNIPL can help you create annual goals and an action plan, and your accomplishments are celebrated to inspire other communities into action! Learn more here.