For years, the organizing community has used the Snowflake Model to take action. This model is how social movements have increased the scope and power of their work by engaging widening networks of people and communities to deepen their commitment.
In 2017 MNIPL launched our Movement Builder Program: Bringing 150 faith communities into our own snowflake model, where volunteer leaders empower others to empower others. Read below to learn more about this program, which is central to our work at MNIPL, and how you can get involved as a Movement Builder or a Community Connector. Email [email protected] if you are interested in learning more about either of these roles!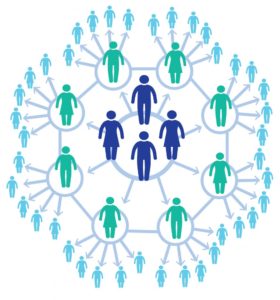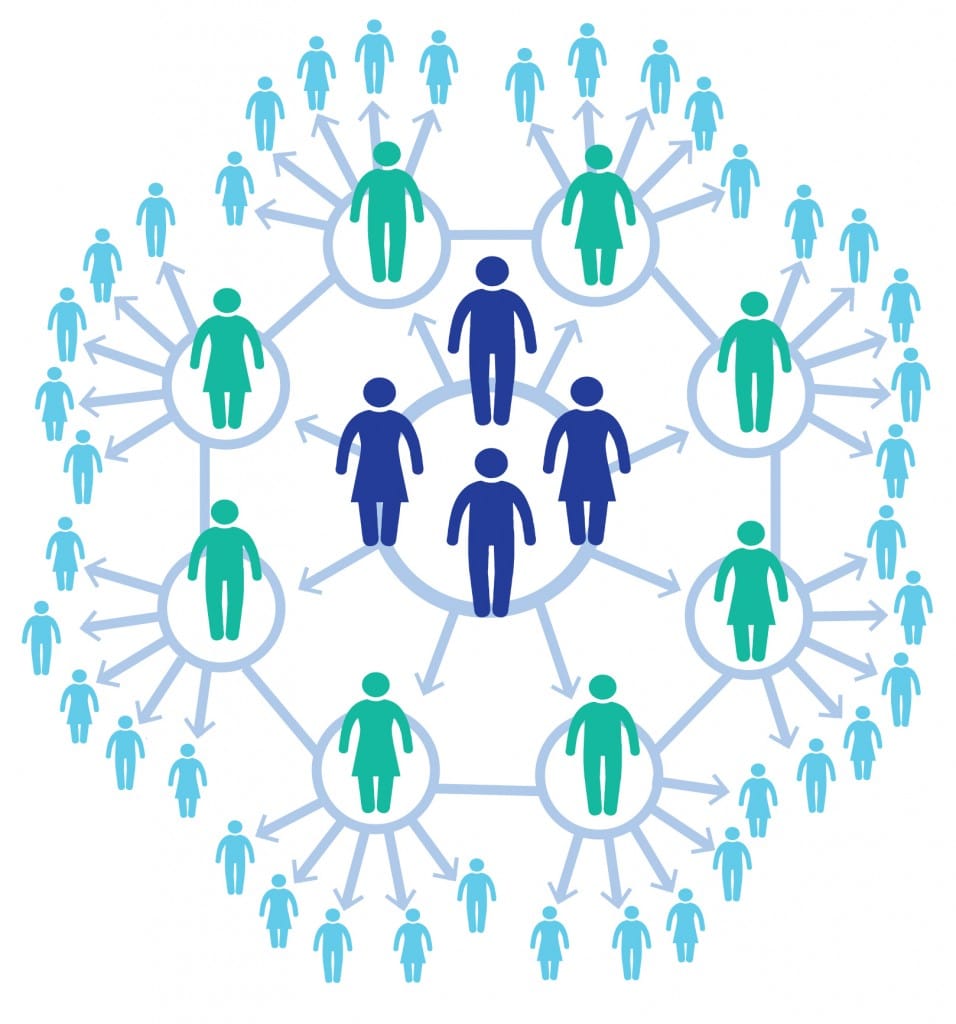 Become a Movement Builder
The core of MNIPL's work in faith community is working through Movement Builders. These are volunteers who provide encouragement and support for approximately five Community Connectors, each representing a unique faith community. Movement Builders work in either circles, which are made up of faith denominations or religions (for example: Baha'i, Presbyterian, etc), or networks, which are determined by location (Mankato, Rochester, etc).
As a Movement Builder you will:
Keep in regular contact with the Community Connector assigned with you, in whatever way works best for your relationship. (Monthly phone calls, weekly emails, etc.)
Assist your Community Connectors in their work of being a Climate Justice Congregation; developing an effective annual climate action plan with achievable, measurable, and inspiring goals; and connecting them with MNIPL and the broader interfaith climate movement.
Attend monthly Movement Builder meetings to build relationships with other volunteer leaders, learn about important updates in the climate movement, and develop your own leadership and organizing "toolbox."
Interested in becoming a Movement Builder? Email [email protected] and we'll set up a meeting to learn more about you and your interest in this critical role!
Become a Community Connector
Community Connectors serve as a liaison between MNIPL and their congregation in order to support and inspire climate action in their community. As a Community Connector you will:
Receive monthly updates and action opportunities from MNIPL and communicate those opportunities to your community.

Have access to a network of other faith communities and resources as you pursue climate justice initiatives.

Reach out to MNIPL staff and your Movement Builder for support to engage your community effectively.

Share with MNIPL what is energizing your community so that we can help connect you with others and learn from your experiences.

Join monthly Community Connector webinars to build relationships and share upcoming opportunities.
Community Connectors have been essential to building the interfaith climate movement we have today. We're writing the next chapter of our movement, together. Become a Community Connector, or recommend someone in your faith community!