UN Climate Conference in Glasgow
As I write this, I am still in Scotland trying to learn to drive on the "wrong: side of a highland mountain road and working to process the incredible experience of attending the UN Climate Talks in Glasgow.
One of the major themes of this conference was "loss and damage"—the idea of taking responsibility for polluting the planet and the harm this has and will increasingly cause to others.
The United States has supported funding adaptation practices that build resilience to the impacts of climate change, such as intense heatwaves or heavier rainfall. However, it has not taken the very necessary step to advocate for the loss and damage framework. It has avoided naming and claiming the very real societal and financial costs of climate destruction—and the heavy losses that we can never get back.
Communities of faith and conscience have a powerful role to play in amplifying the stories of people who are being directly harmed by the climate crisis. We must also hold our country accountable for the responsibilities it holds towards us and the global community.
I and the MNIPL multifaith delegation traveled to Glasgow because we knew that people of faith, conscience, and spiritual practice need to show up on the world stage in this fight for the planet. For me, one of the most meaningful aspects of this journey was meeting people from all over the United Kingdom who are thinking about decolonization and what it means for them. I met faith leaders who are part of the Extinction Rebellion movement, and I was able to join our community prayer squares with prayer ribbons brought by a Vicar serving a village south of London.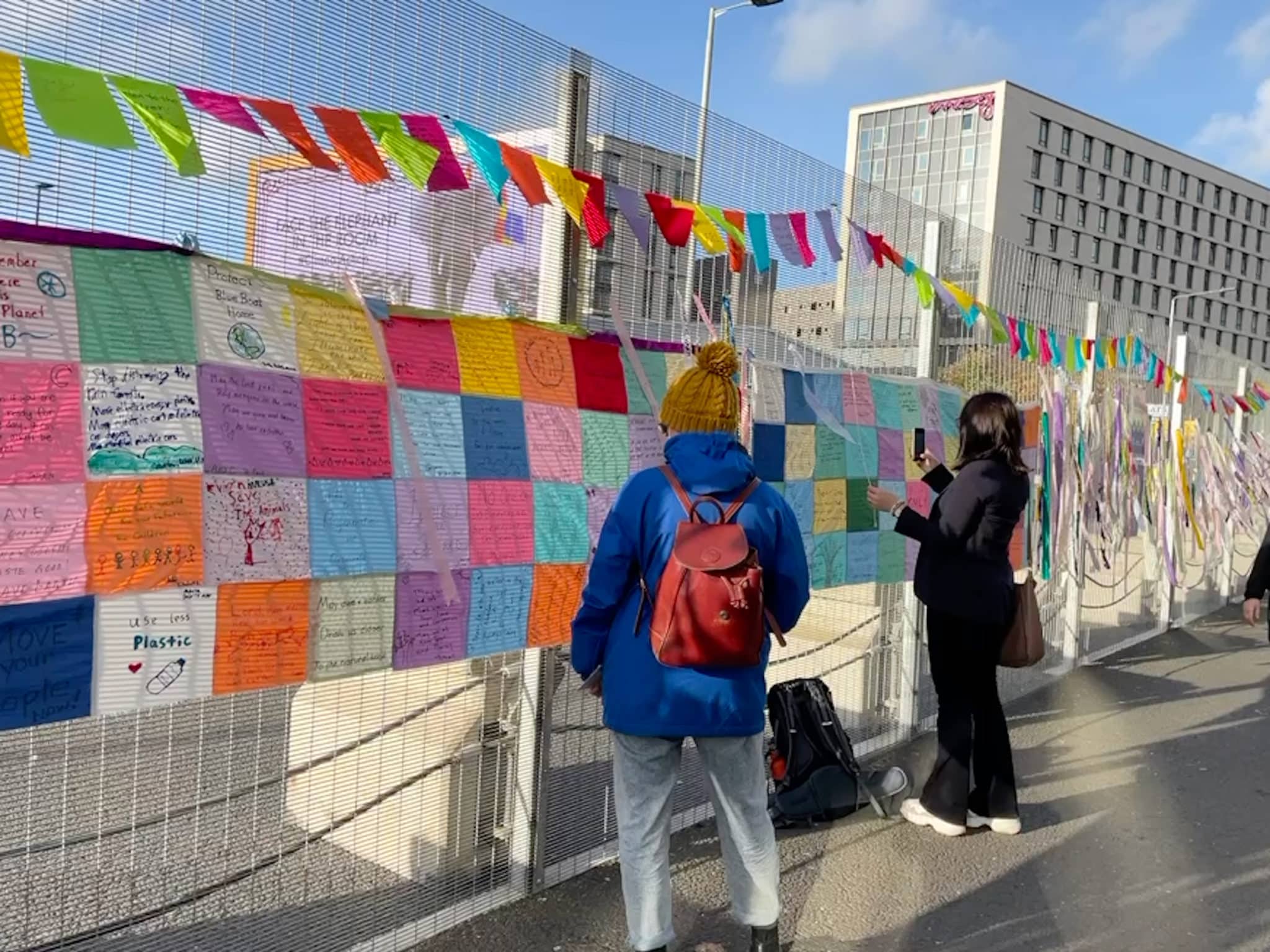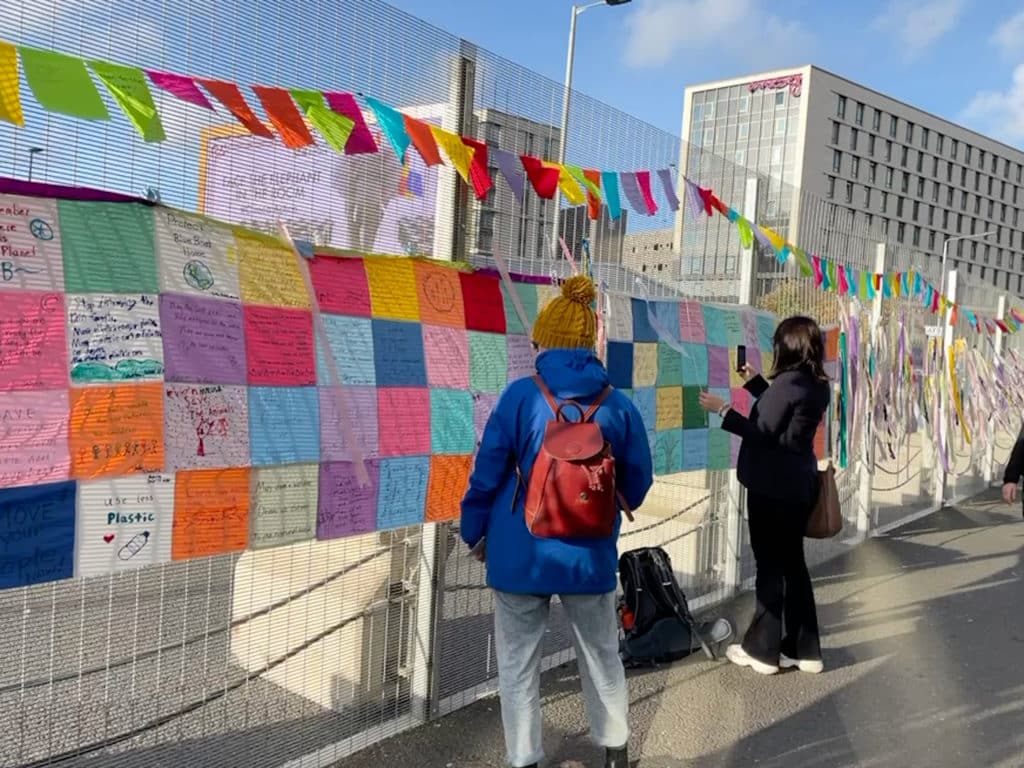 The Summit featured a huge Bangladeshi presence, and it was great for MNIPL Board Member, Ruhel Islam, to meet people from all over his home country, especially is home town. I was humbled by their positivity and proactivity and came away inspired by what they and others are teaching about living under stress. MNIPL Youth Program Coordinator, Analyah Schlaeger dos Santos, built new relationships with young people from around the world, and she is excited to connect the youth she works with in the Twin Cities with fellow activists from all corners of the globe.
Ultimately, we were able to accomplish more in Glasgow that I thought would be possible. Commitments to reduce global carbon emissions will set us on a path to keep global warming under 2° Celcius. The US showed up at the table in a meaningful way, AND we have a lot of work in front of us to make sure that Congress follows through on those commitments with real action.
One of the most memorable moments from my time in Glasgow was participating on a panel that reflected on lessons from the movement to stop the Line 3 oil pipeline in Minnesota. We have so much to learn from Indigenous leaders. We need more scientific data and science-based narratives if we are going to end oil pipelines and fossil fuel projects in our lifetimes. We need to deepen into relationships, prayer, spiritual practices, and the many ways our traditions and communities ground each of us. This is a wonderful time for people of faith, spirituality, and conscience to be in the movement, and I am so grateful to be a part of it with all of you.
In community,

Julia Nerbonne, Executive Director
---
Resources
Recordings:
MNIPL:
COP26:
Photos/videos from MNIPL's Facebook page
News stories featuring MNIPL:
Learn more: