Headwaters gathering brought healing, connections
If by wild chance the comforting flint sparks of the Friday campfire were not enough, if the pink sunjoy of the morning in the pines did not convince, then certainly the thousand dragonflies air-skating over the treaty camp erased all doubt: Spirit was present, we were lovingly welcomed. We came to celebrate, for the 6th time, Mississippi at her headwaters. We came to look in each other's eyes, to lament the damage to Anishinaabe land, to be renewed by those still resisting, and to stand in solidarity with water protectors. We came to sing, to laugh, to share meals, and to remember and live that we are family.
Here are some highlights from this year's gathering and important information for climate justice in Minnesota.
The gathering strengthened old friendships . . .
And kindled new ones . . .
It rested us in the healing peace of nature . . .
. . . and honored the water protectors who have fought and continue to fight for Niibi, epitomized by the Fire Light Treaty Encampment, whose anniversary we commemorated.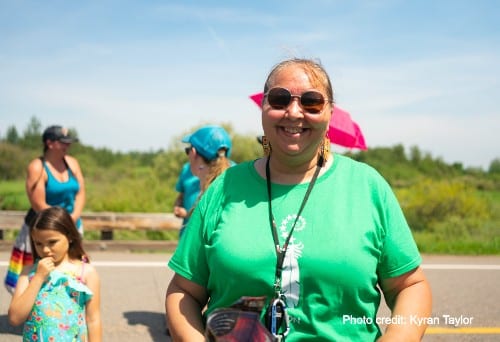 We prayed for Mississippi . . .
. . . and heard from Waadookawaad Amikwag about how Line 3 continues to wreak devastation across lands that our treaties and state agencies are supposed to protect.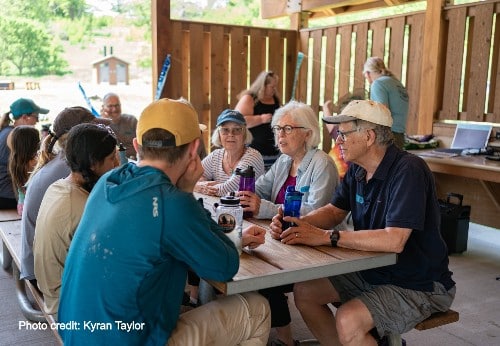 We enjoyed a delicious lunch by Turtle and an amazing dinner of frybread tacos from Josie and her crew and spent an afternoon in the Indigenous Environmental Network's Seed Saver Garden.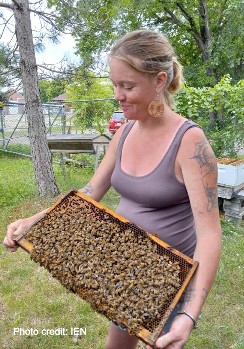 In the evening, the editors of a new Line 3 Movement Anthology read moving selections from their work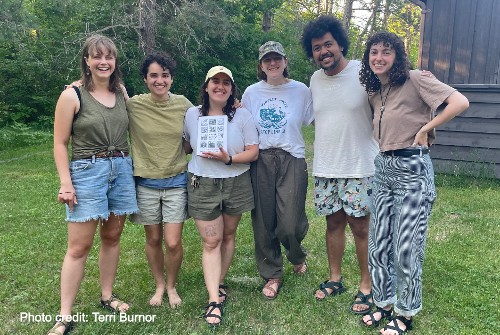 . . . and Sunni and John rocked the house and stirred our hearts with their original tunes.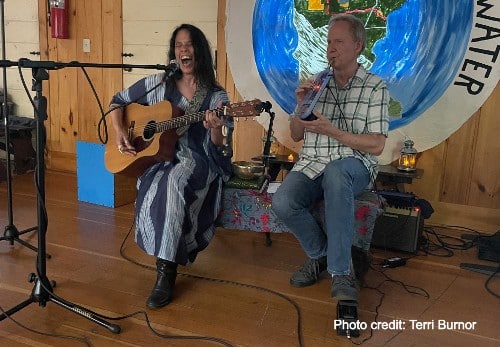 We went down to the river to pray . . .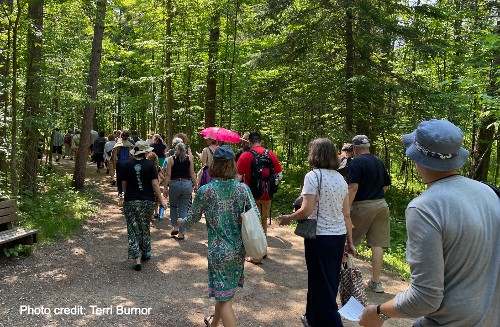 . . . and departed on our way more in tune with Spirit, the earth, and each other.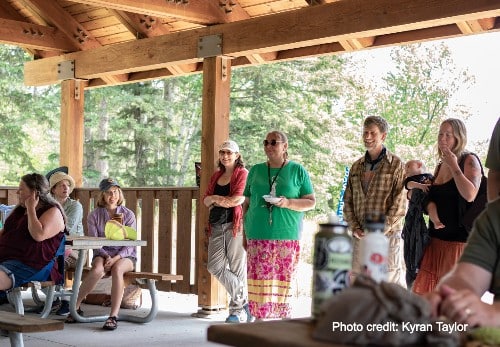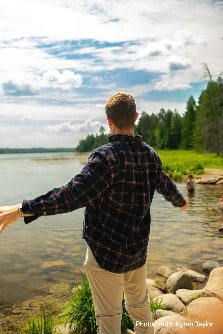 Get involved:
Waadookawaad Amikwag ("those who help beaver") is a group of water protectors who have studied and documented the nearly 100 aquifer breaches and frac outs along the pipeline route since construction. Through thermal drone imaging and rigorous lab testing, they have gathered data showing that the problems are much more severe than the MN Dept of Natural Resources or Pollution Control Agency acknowledge.
While Waadookawaad Amikwag has been working for more than a year, their efforts were recently recognized by Fox 9 News in a special investigative segment.
Learn more about Waadookawaad Amikwag at their website, YouTube channel, or email [email protected].
Check out inspiring videos or this year's Headwaters Gathering on MNIPL's YouTube Channel.
Like the IEN Teaching Garden's FB page and follow the work of the Indigenous Environmental Network.
Sign up to receive Line 3 Flood the Courts Email Updates. Water protectors are still facing charges.
Learn more about the Line 3 Storytelling Anthology project.
Join the fight to Shut Down Line 5 and stand in solidarity with the Bad River Band in northern WI
The R.I.S.E. Coalition, Honor the Earth, and MN Interfaith Power & Light continue to work together and with partners to resist Line 3, Line 5, and other fossil fuel infrastructure. Stay tuned for evolving ways you can protect the water.