Recording and resources from #StopLine3 National Rally
More than 500 people attended the February 10 national rally to #StopLine3!
We heard from frontlines leaders about the urgency of confronting the violence happening to the land and people along the pipeline corridor. We were challenged to take up the work of decolonization in our faith communities as a pathway toward healing. We heard hopeful stories of the green economy, and we were blessed by powerful words of solidarity from faith partners across the world, including the Rev. Dr. William J. Barber, II and the Rev. Dr. Liz Theoharis. They reminded us that joining our struggles for justice and recovering our moral voice is the pathway to liberation for all.
You can join in solidarity with water protectors and plug into the movement through a myriad of ways, outlined below. Together, we will #StopLine3.
---
Tell President Biden to act immediately: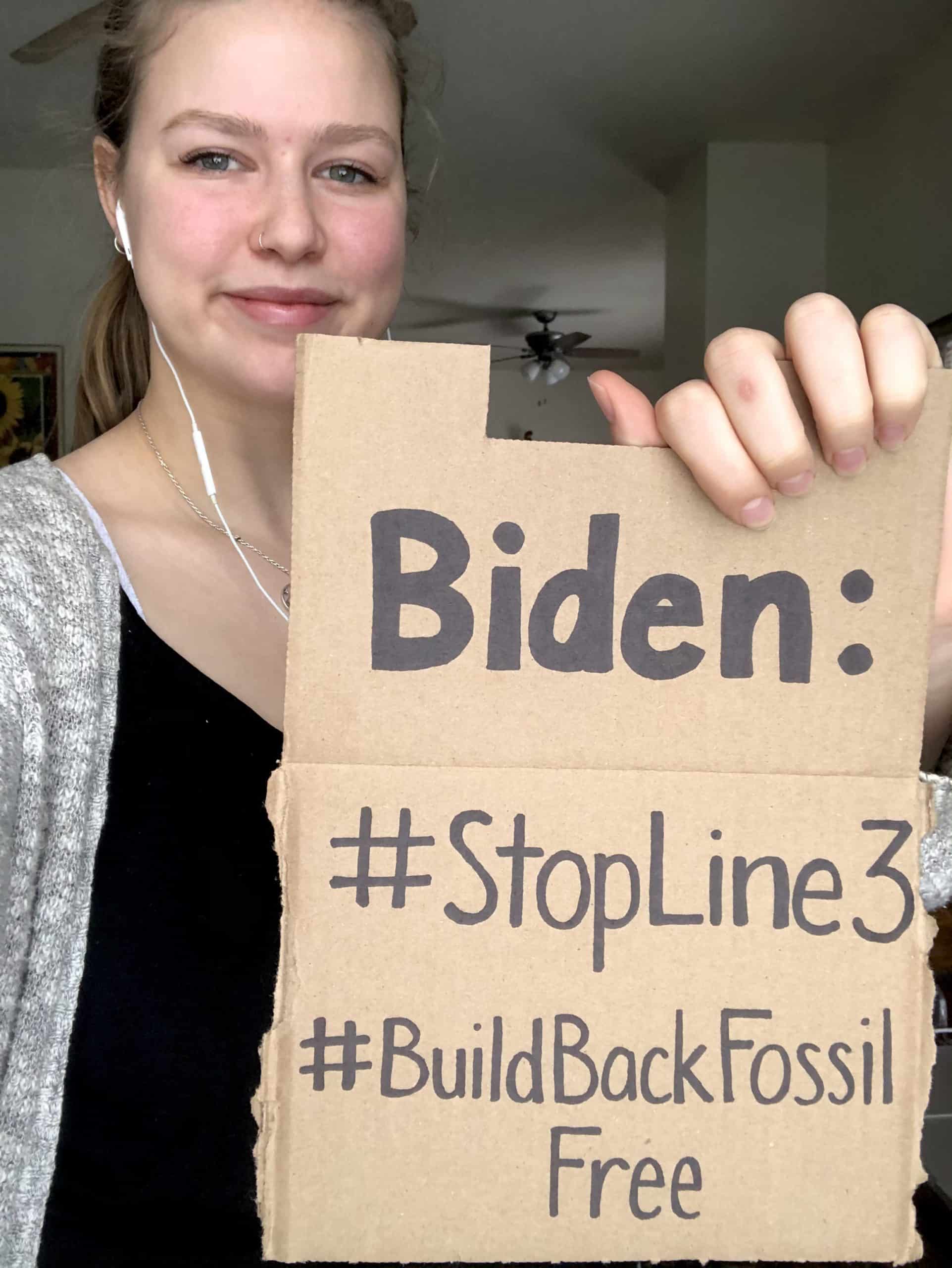 Step 1: Make a sign that says: Biden: #StopLine3 and #BuildBackFossil Free
Step 2: Take a photo of yourself with the sign.
Step 3: Post your sign selfie to Facebook or Twitter with the following text:
.@POTUS, be a climate justice champion and respect Indigenous Rights! #StopLine3 and #BuildBackFossilFree today! If you're with us, post a photo and share this petition: bit.ly/bidenstopline3 #Faiths4Climate
Tag @JoeBiden or @POTUS and use the hashtags: #StopLine3 #BuildBackFossilFree #Faiths4Climate.
Support the Stop Line 3 movement financially:
Take action from home and in Minnesota:
Follow what is happening on the frontlines:
Watch videos shared during today's rally:
Share and watch or rewatch the recording of the rally (Facebook link; the video will also be posted to our YouTube channel soon).